St Patrick's College and Mater Dei departments to merge.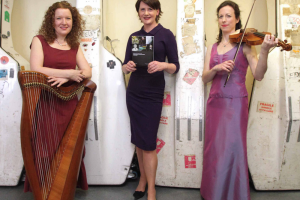 NCH concert part of new 28-country initiative called 'RCO Meets Europe'
New agreement with Government Department to 'formalise the relationship' with Comhaltas.
Articles
As part of Ireland's 1916 commemorative programme, the National Concert Hall hosted a series of seven major concerts 'inspired by the 1916 Proclamation'. But, writes Barra Ó Séaghdha, did the series meaningfully engage with this history, or were they 'arranged with a view to demonstrating our harmlessness to an imaginary outsider'?
Far from 'anything goes', programming a festival of experimental music may be the most difficult type of all. With a new artistic director, the Borealis festival in Bergen, Norway, seized the challenge, writes Toner Quinn.
Since 2006, Louth Contemporary Music Society has been commissioning internationally renowned composers such as Arvo Pärt and Terry Riley, hosting ambitious concerts, and has issued several recordings. Garrett Sholdice listens to some of the promoter's most recent releases.
What was behind composer James Wilson's decision to come to Ireland? Mark Fitzgerald's new book, reviewed by Benjamin Dwyer, explores this and other questions.