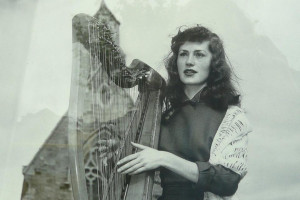 60-year career to be recognised by inaugural festival and new organisation, Harp Ireland: Fóram Cruite na hÉireann.
Five-date Music Network tour, with Chamber Choir Ireland and Chatham Saxophone Quartet, starts in Drogheda on Friday 21 October.
'Heresy' opens at the Project Arts Centre on 28 October.
Articles
In every city, town and village, music groups have a powerful impact within communities, but, asks Ailbhe Kenny, do these groups get the recognition they deserve, and how can state policy support them better?
Let the nature of the music set the terms of how we discuss it.
What was it about Micho Russell's music and performances that was so unique and compelling, and that made him into a star of the folk revival? Niall Keegan listens to a recent double-CD collection which includes a range of previously unpublished recordings.
Frankie Gavin and Malachy Bourke's fiddle tribute to Paddy Killoran is not just about what the Sligo émigré played, but how he played, writes Dermot McLaughlin.
12 November
glór
19 August
West Dean College