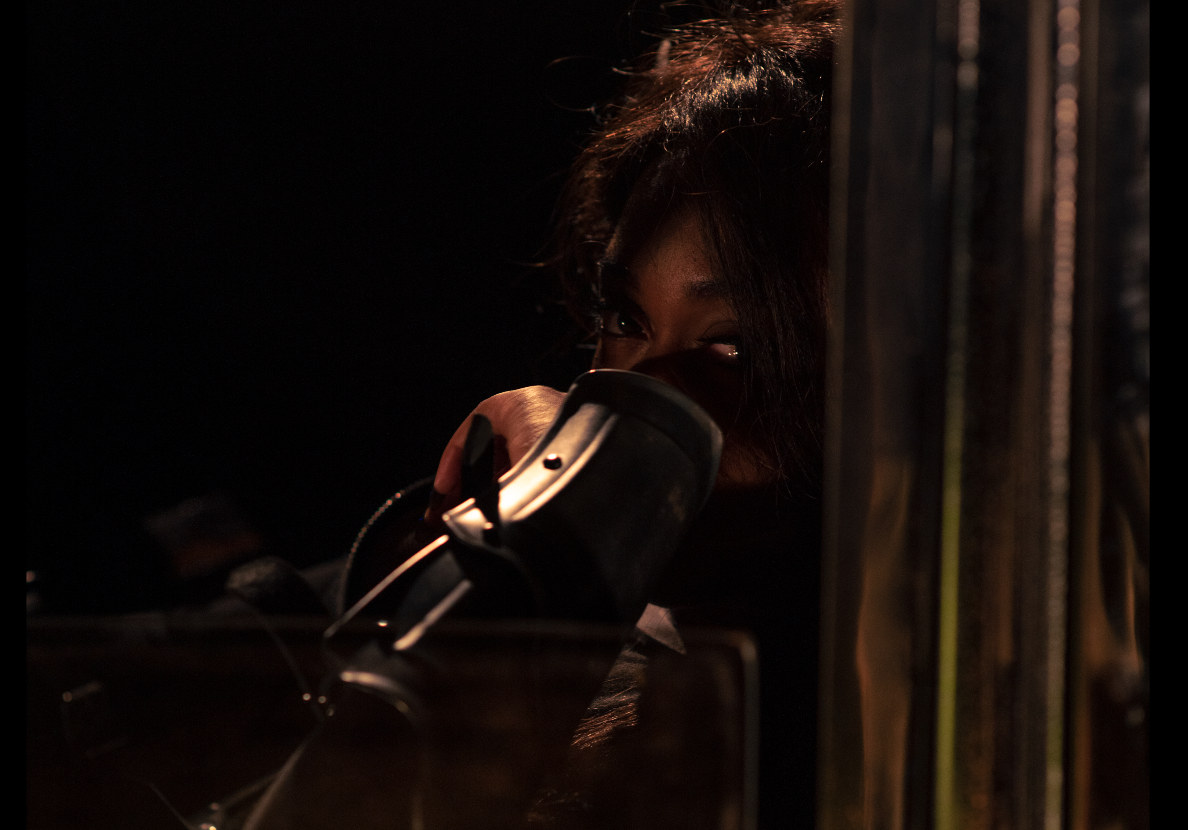 New Releases of the Week (26 November 2021)
A round-up of recent releases including Denise Chaila, Caitriona O'Leary, Anne-Marie O'Farrell, Ríona Sally Hartman, and Míde Houlihan. To submit your music for inclusion, please email
[email protected]
.
Denise Chaila – It's a Mixtape
Rapper and poet Denise Chaila today releases new EP It's a Mixtape on Narolane Records. The EP includes previously released singles '061' and 'Energy' as well as three new tracks 'Might Be', 'Return of The King', and a powerful, affirming, spoken word piece 'I a M (interlude)'. Commenting on the record, Chaila said 'this EP, for me, was about pursuing both play and purpose. I was thinking about what it means to relax, to be free, to do what makes me laugh, to do what makes me cry, to fly in the face of convention and just…do what I want. It ended up being a tapestry of anger, despair, hope, cynicism, defiance, braggadocious faith and quiet pain. It was about taking an opportunity to make sure that I could still 'fingerpaint' and allow myself to grow.' Visit: https://found.ee/ItsaMixtape
Caitriona O'Leary – Strange Wonders, The Wexford Carols, Vol. 2
The Wexford carols tradition can be traced back to the seventeenth century, when Luke Waddinge, Bishop of Ferns, published a newly composed collection in Ghent. This was followed by Fr William Devereux's collection in 1724. A small number of the carols are still sung as part of the aural tradition in Wexford, but many of the melodies for the others have been lost. Singer Caitriona O'Leary, a member of the group Anakronos that released The Red Book of Ossory, previously released twelve of the carols in 2014. On Volume II, she sings another eleven. She writes, 'With much passion-driven searching, I believe I have found several of the lost tunes and it is my hope that my work can help to expand the tradition and garner for these remarkable carols the respect they deserve.' The arrangements are original and musically rich, with a range of guest musicians including Seth Lakeman, Ethan Johns, the choir Stile Antico, nyckelharpa-player Olov Johansson, Mel Mercier and Deirdre O'Leary from Crash Ensemble.
To purchase Strange Wonders, The Wexford Carols, Vol. 2, visit https://caitrionaoleary.bandcamp.com/album/strange-wonders-the-wexford-carols-vol-ii
Anne-Marie O'Farrell – Embrace: New Directions for Irish Harp
Harper and composer Anne-Marie O'Farrell's new album Embrace: New Directions for Irish Harp expands the language of the instrument both in the range of music it covers, from David Breminer to Félix Godefroid, and in the technical innovation of her lever use on the record. It includes premier recordings  of three works from Sheila Larchet Cuthbert's classic 1975 book The Irish Harp Book – John Kinsella's Allegro Giocoso, Daniel McNulty's Fantasia, and Introduction and Air by Joan Trimble – and also three works by O'Farrell: AirDance, Chromatétude, and Reverie – This is My Will. As Toner Quinn said at the launch of the album at the Contemporary Music Centre this week, 'With Embrace, we are really stepping into this living Irish harp tradition of innovation, composition, technical advancement and invention, and this album is, in a sense, doing what The Irish Harp Book did, which is staking out a vision for the future.'
To purchase Embrace, visit https://annemarieofarrell.bandcamp.com/album/embrace-new-directions-for-irish-harp
Ríona Sally Hartman – Fód
'Fód', meaning sod in Irish, is the new song by vocalist and songwriter Ríona Sally Hartman. The song, which is about finding hope and courage in nature, is sung in Irish and features guest musicians Johnny Taylor, Julien Colarossi, Neil Ó Loclainn, Seán Carpio and Filipa Quintino. The lo-fi track with jazz influences, glimmering synths and chattering percussion was produced by Karl Odlum and mastered by Seán Mac Erlaine. Commenting on the song, Hartman said 'It was inspired by a walk on a pier near my home, how you can see the change in weather coming from a distance. I wanted the form of the song to reflect that, so that there was a long, meditative build and then a folk song appears like a break in the clouds.' 
Purchase Fód on Bandcamp: https://rionasallyhartman.bandcamp.com/track/f-d  
Míde Houlihan – Non-Believers
West Cork singer-songwriter Míde Houlihan has this week released a new single 'Non-Believers', which will feature in her upcoming EP Trampoline, due for release in early 2022. The song, which begins with a simple sound of Houlihan's vocals and strummed acoustic guitar in a minor key, builds into a fuller sound for the chorus, where electric guitar and prominent percussion enter under the lyrics 'We are indiscreet, we are non-believers'. Commenting on the song's narrative, Houlihan said 'the song is about two people who are drawn together out of loneliness rather than anything else, knowing that what they're doing won't lead to anything real'. Visit: www.facebook.com/midehoulihanmusic 
–
To submit your music for inclusion, visit: https://bit.ly/38vquCn
Published on 26 November 2021