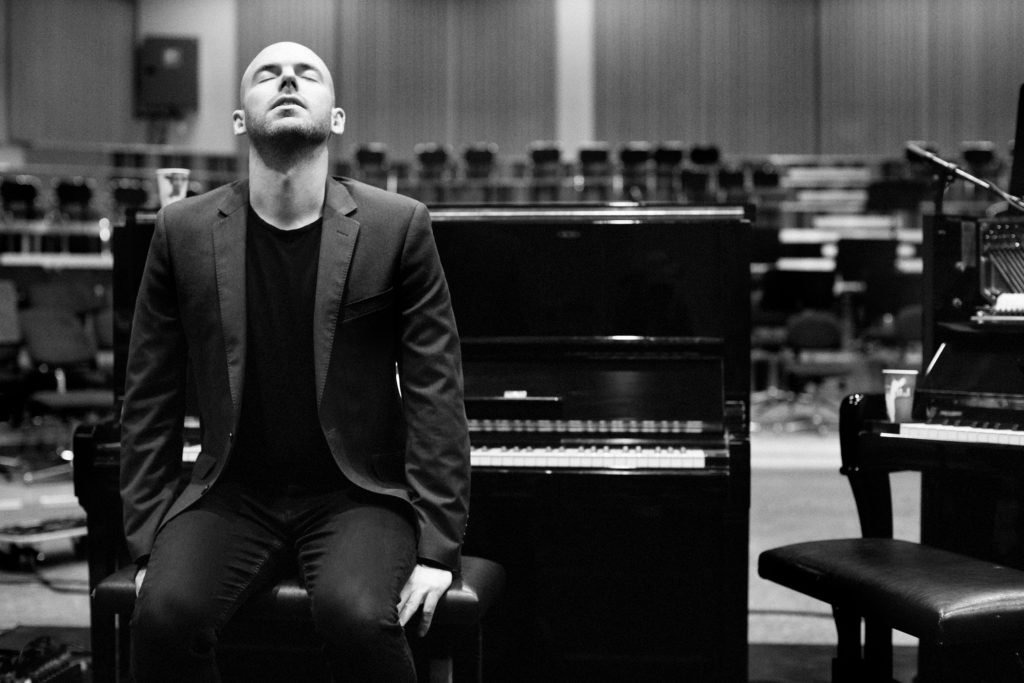 Three Irish Opera Companies Shortlisted for European Fedora Prize
Irish National Opera, Wexford Festival Opera and Michael Gallen's Straymaker in the running for prizes worth €50k–€75k.
The shortlist for the 2021 Fedora Prize, which supports new opera and ballet across Europe, has been announced. There are four categories – opera, ballet, education and digital – and among the shortlist are three Irish companies: Wexford Festival Opera, Irish National Opera, and Straymaker, a new opera and music-theatre company led by composer Michael Gallen.
Members of the public are now invited to vote before 26 February for the productions to progress to the next round, and the overall winners will be announced in June.
Wexford Festival Opera has been shortlisted in the education category for its production Synapses; Irish National Opera has been shortlisted for Out of the Ordinary in the digital category; and Michael Gallen's new work Elsewhere has been shortlisted in the opera category.
Synapses
Synapses is a collaboration with the Rossini Opera Festival, Maynooth University Music Department and Wexford County Council. It will bring together students and older generations in Waterford to experience opera together. The project was conceived by director Rosetta Cucchi, who is joined on the creative team by composer Andrew Synnott and video artists Roberto Recchia and Stefania Panighini. The education category carries a prize of €50,000. Also shortlisted are Platform-K, L'Albero, Academia Ars Augusta, Royal Swedish Opera, Wiener Staatsoper, Stara Zagora State Opera, Den Jykse Opera, Opéra Orchestre National de Montpellier Occitanie, and Garsington Opera.
Out of the Ordinary
Irish National Opera's Out of the Ordinary is a virtual reality opera project involving three separate communities in Ireland – from Inis Meáin in Galway, Tallaght in Dublin, and secondary school students in Offaly and Westmeath. Composer Finola Merivale and Director Jo Mangan will collaborate on the work. The top prize is €50,000. Opéra Orchestre National de Montpellier Occitanie, Poznań Opera House, Muzi a Zeny, Ballet du Capitole and Royal Swedish Opera are also shortlisted.
Elsewhere
Michael Gallen's Elsewhere is a new opera which tells the story of a 1919 event when the striking staff of a rural Irish asylum barricaded the gates and declared their independence. The team behind Elsewhere includes librettists Annemarie Ní Churreain and Dylan Coburn Gray, director Tom Creed and musical director Fiona Monbet. The Fedora prize for new opera is worth €75,000. Also shortlisted in the category are Opéra de Lille, La Monnaie/De Munt, Festival d'Aix-en-Provence, The Opera Story, Tones on the Stones, Théâtre du Châtelet, Gran Teatre del Liceu, and LOD muziektheater.
The ballet category offers a top prize of €50,000 and shortlisted nominees include English National Ballet, National Opera of Ukraine, Edinburgh International Festival, CCN de Tours, Kyiv National Academic Operetta Theatre, Fondazione I Teatri, Ballet du Capitole, Birmingham Royal Ballet, and Dansen Hus.
To see the full shortlist and vote before 26 February, visit www.fedora-platform.com/discover/shortlist
Published on 9 February 2021