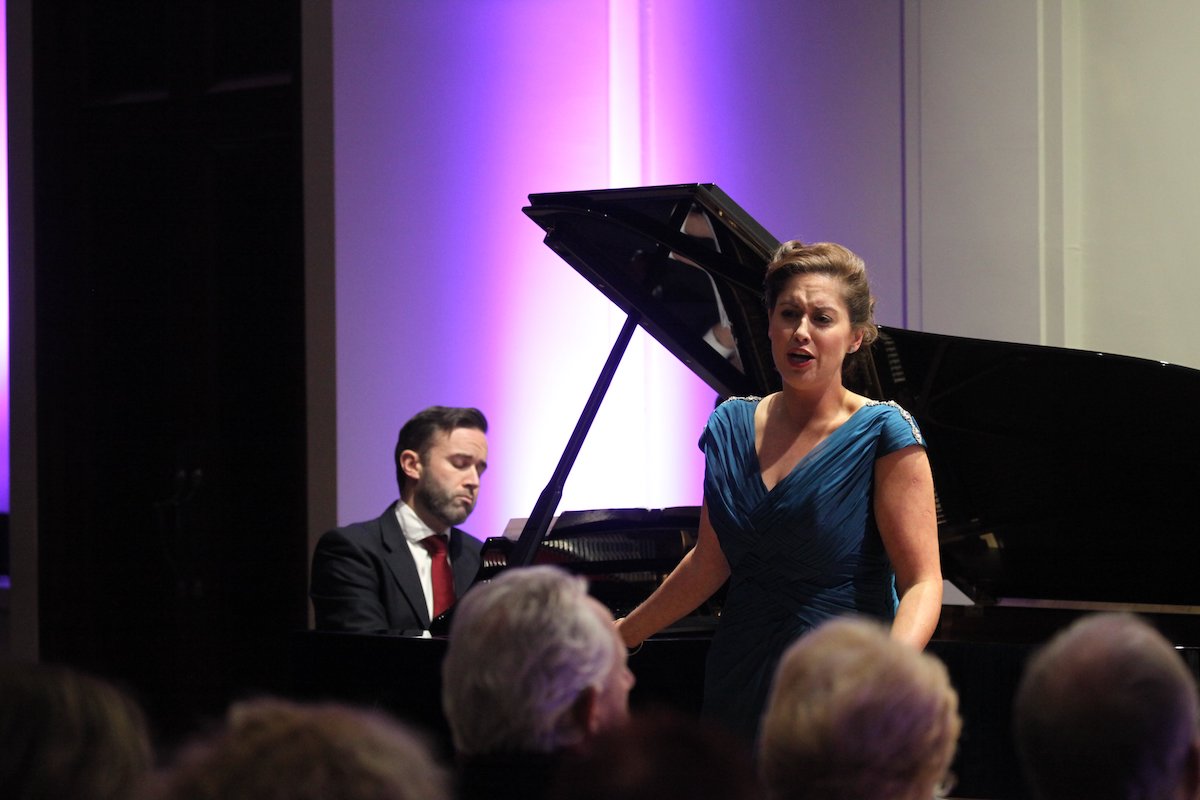 NCH Announces Bursaries for Young Composers and Musicians
Applications are now open for the Young Musician Award for String Players, Jerome Hynes Young Composer's Award and Bernadette Greevy Bursary.
The National Concert Hall (NCH) has announced details of its three bursaries supporting young musicians and composers. The awards include financial support of up to €10,000 and performance opportunities.
The Young Musician Award for String Players is a biennial award that supports the development of talented young musicians and was established following a benefit concert by Anne-Sophie Mutter with the Trondheim Soloists Chamber Orchestra. The award fund of up to €10,000 (to be used for further study or towards an instrument upgrade) can be made to one or two young musicians. It is open to young classical string players of violin, viola, cello or double bass (between the ages of 13 and 17). Previous winners include Julieanne Forrest, Claire O'Connor, Fiachra De hÓra, Callum Owens, Kevin Jansson and Killian White. The deadline for applications is 5pm on 3 May.
The Jerome Hynes Young Composer's Award offers a commission to produce a work that will be premiered at the NCH, plus a cash prize of €2,500. Applicants are asked to submit the scores of two existing pieces, at least one of which should be for voice and piano. The award is named after the first managing director of Wexford Festival Opera, later becoming its chief executive and also a board member of the National Concert Hall, the Arts Council and the West Cork Chamber Music Festival. Previous winners of the award include Anselm McDonnell, Timothy Doyle, Kevin Terry, Christopher Moriarty, Robert Coleman, David Coonan, Eoghan Desmond, Alex Dowling, Amanda Feery, Emma O'Halloran and Seán Doherty. Deadline for entry is 5pm on 5 May.
The Bernadette Greevy Bursary, named after the renowned singer, educator and founder of the Anna Livia Dublin International Opera Festival, is awarded to a classical singer of any voice type. The prize of €5,000 can be used to support the singer in their tuition and early career and the award also includes a recital at the NCH. Previous winners include Kelli-Ann Masterson, Sarah Richmond, Susie Gibbons, Sinead O'Kelly, Sarah Brady, Padraic Rowan, Róisín Walsh, Gemma Ní Bhriain, Jennifer Davis, Rachel Kelly, Aoife Miskelly and Gavan Ring. The deadline for applications is 5pm on 10 May.
Commenting on the bursaries, Robert Read, CEO of the National Concert Hall, said:
Celebrating and nurturing musical and compositional talent at all levels is a key feature of the National Concert Hall's strategy and key element of the NCH Learning and Participation programme which seeks to promote access, appreciation and enjoyment of music for all. As Ireland's home of classical music we are proud to encourage Ireland's emerging talent, supporting their development while providing opportunities for performance and recognition through these awards. Our thanks to the Department of Tourism, Culture, Arts, Gaeltacht, Sport and Media for their ongoing support of the NCH and our initiatives.
For full details on applying, visit www.nch.ie.
Subscribe to our newsletter.
Published on 14 March 2023