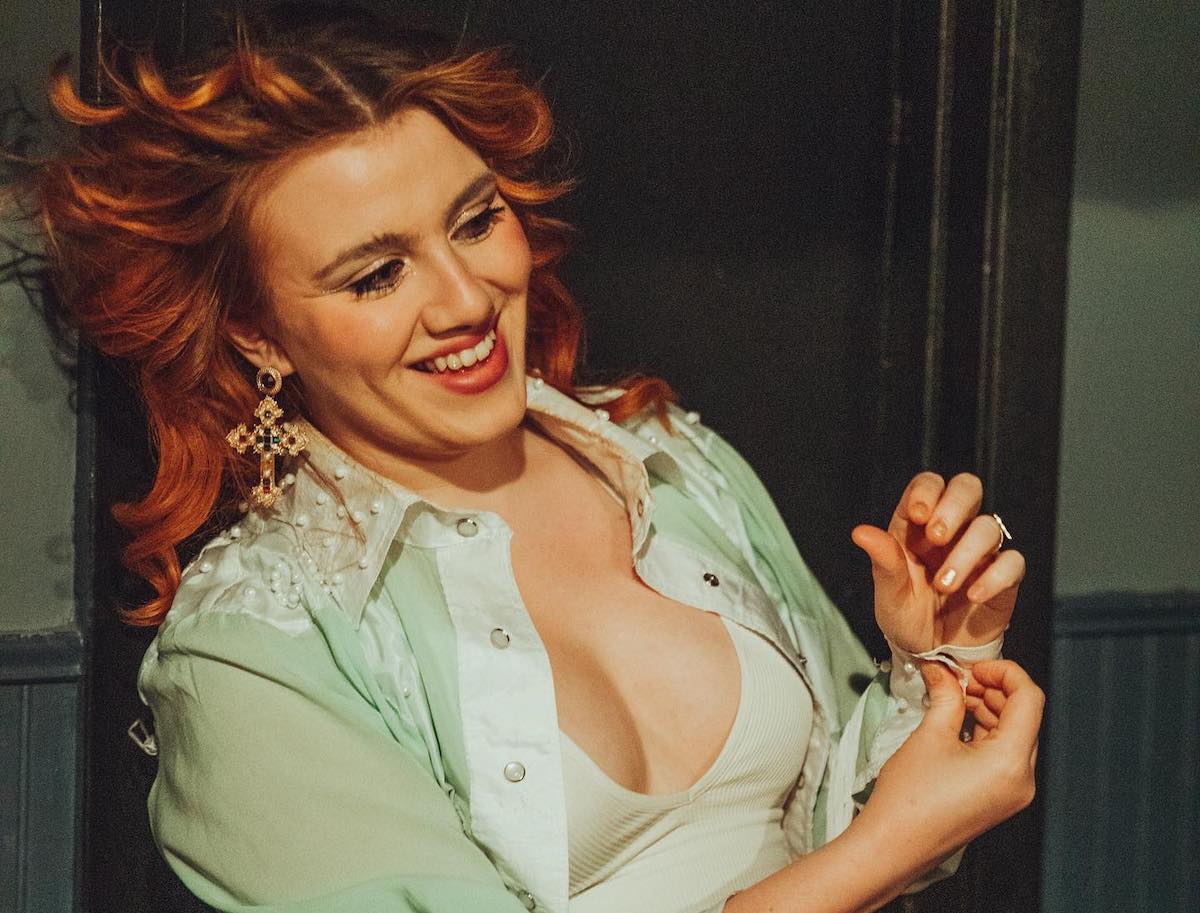 Latest Appointments and Awards in Music (November 2022)
A round-up of recent appointments and awards with news from Irish Chamber Orchestra, Irish Traditional Music Archive, Glór, Music for Galway, Arts Council of Northern Ireland, Black Box, Music Moves Europe, Ivors Composer Awards, Ergodos, Mel Mercier, and the Association of British Orchestras. Email your news to
[email protected]
.
Irish Chamber Orchestra has announced the appointment of Austrian violinist Thomas Zehetmair as Principal Conductor and Artistic Partner of the company for a three-year period. He succeeds German composer, conductor and clarinettist Jörg Widmann who held the position for ten years. 
Zehetmair first worked with the ICO in 2017 and subsequently became a regular collaborator. He has previously conducted orchestras such as the London Philharmonic, The Hallé, Scottish Chamber Orchestra, Seattle Symphony and more. He was Chief Conductor of Orchestre de Chambre de Paris, Artistic Partner of St Paul's Chamber Orchestra, and Music Director of Royal Northern Sinfonia, where he is currently Conductor Laureate. Alongside his new role at ICO, he is Principal Conductor of the Orchestre National d'Auvergne and Chief Conductor of the Stuttgarter Kammerorchester.
He will lead the ICO in a number of upcoming concerts, pairing two of Mozart's symphonies with Hartmann's Concerto Funebre in Dublin (30 November) and Limerick (1 December). 
For more, visit: https://bit.ly/3WpIXbV.
– 
The Irish Traditional Music Archive (ITMA) has appointed Kyle Macaulay as Executive Assistant.
Macaulay is a guitarist from Donegal who graduated from University College Cork with a BAMus degree and was also awarded the university's Quercus Talented Students' Programme scholarship for his contribution to the performing arts. In his new role, Macaulay will assist ITMA staff in its strategic goals including developing and growing artist-led projects and procuring new sources of funding.
For more, visit: https://bit.ly/3h0jmX0.
– 
Glór arts centre in Ennis has announced that this year's MÓRglór Award has been awarded to Malbay Studios, run by Martin, Anne and Seán O'Malley. The Studios are being recognised for their contribution to the music of Clare through recording, production and mastering since 1997. Malbay Studios are central to the local music community and have worked with artists such as the Kilfenora Céilí Band, Tommy Peoples, Josephine Marsh, Dónal Lunny and the Atlantic Arc Orchestra, Cherish the Ladies and more. 
Previous winners of the MÓRglór Award include the Corofin Traditional Music Festival (2014), Eoin O'Neill (2015), Frank Custy (2016), Geraldine Cotter (2017), Chris Droney (2018), Mary MacNamara (2019), and the Shannon family (2021). 
The annual MÓRglór concert was held on 22 October. It is available online and can be viewed until 30 November. 
For more, visit: https://bit.ly/3WrK3ny
– 
Music for Galway has announced that its Songs of Travel project has been selected to receive funding of €1m as a Creative Europe Culture Cooperation Project. For the project, Music for Galway partnered its Cellissimo festival with three other music festivals – Järna Festival Academy in Sweden, Valdres Sommersymfoni in Norway and the Piano Biennale in the Netherlands. The four festivals have teamed up with Austrian game development studio Causa Creations for Songs of Travel. Music for Galway has also been selected as the Lead Partner for the project. 
Songs of Travel will use music to raise awareness of climate change and migration and will develop a sustainable model of operation for specialised classical music festivals. It also includes the co-commissioning of five works by composers connected with migration, one of which will form the soundtrack to a new interactive adventure game
For more, visit: https://musicforgalway.ie/
–
The Arts Council of Northern Ireland has announced the recipients of this year's Major Individual Awards, worth £15,000 each. The awards are given in recognition of the contribution each of the artists has made to creative life in Northern Ireland, enabling them to undertake ambitious projects and develop their artistic practices.
The awardees include soprano Giselle Allen, composer Greg Caffrey, poet and performer Alice McCullough, dance maker Eileen McClory and visual artist Jennifer Trouton. 
Allen will use her award to study the operatic roles of Kostelnička, Sieglinde and Brünnhilde. As part of this study, she will work with mentors and renowned vocal coaches in Italy and London, including voice teacher Sherman Lowe, conductor Lada Valešová, mezzo-soprano and language specialist Rahel Wagner, and Olivier award-winning soprano Anne Evans.
Caffrey will use his award to produce recordings of three of his works. The composer will also create a song cycle on local poetic texts. The cycle will form part of a larger body of vocal work that includes existing cycles on poems by Ciaran Carson and Seamus Heaney.
For more, visit: https://bit.ly/3NsXIH2
– 
Kathryn McShane has been appointed as Director of the Black Box in Belfast and will begin her new role on 7 November. She succeeds Rachael Campbell-Palmer who stepped down from the role in July. 
McShane is an arts manager and artist originally from Limavady in Northern Ireland. She has a BA in sculpture from NCAD, an MA in Arts Management from Queen's University Belfast, and has worked with Stendhal Festival as Operations and Programming Manager for the past number of years. She is a board member of Belfast Tool Library and ArtAbyss Festival, and has been coordinating markets and events for Vault Artist Studios prior to beginning her new position at the Black Box.
For further information, visit: https://bit.ly/3NwPDkO
– 
Singer–songwriter CMAT has been nominated for the 2023 Music Moves Europe Award, along with fourteen other European artists. The award is an EU-funded prize that celebrates emerging European pop and contemporary artists, supporting them in developing their careers internationally.
Five winners will be selected from the nominees, each receiving a prize of €10,000. There will also be a Grand Jury Award, the winner of which will receive €10,000, and a green touring voucher worth €5,000. The winner of the Public Choice Award, which is now open for public voting, will receive €5,000. The winners will be announced at the Music Moves Europe Awards ceremony on 19 January 2023 at the ESNS event in Groningen, the Netherlands. After the ceremony, all 15 nominees will perform at the festival.
Denise Chaila was one of five winners of the 2022 Music Moves Europe Award.
For further information, visit: https://bit.ly/3zBGguh
– 
Composers Benedict Schlepper-Connolly and Garrett Sholdice, founders of the Ergodos label, have won the award for Best Original Score at the Kerry International Film Festival for their collaboration on Rioghnach Ní Ghrioghair's short film Don't Go Where I Can't Find You.
In the film, the character of Margaret (Marie Ruane) suffers a catastrophic loss when her partner, Freya (Stephanie Dufresne), meets a violent end. Margaret, a composer, becomes convinced that Freya's spirit is still in the house. To draw the spectre out of the shadows she composes a new work in three movements. 
Schlepper-Connolly and Sholdice's score serves as the main character's own music, traversing her dark and complex inner landscape.
Commenting on the score, Ní Ghrioghair said: 
When I first reached out to Benedict and Garrett, I had long been a fan of the work they had created and supported. Their ability for creating complex, emotional and innovative music was unmatched and I wanted to partner with them in the creation of something special.
Visit https://ergodos.bandcamp.com/album/dont-go-where-i-cant-find-you-original-soundtrack
–
Composer Brian Irvine has been nominated in the Ivors Composer Awards 2022. The awards celebrate new works by composers writing for classical, jazz and sound art.
The Northern Ireland composer's work À Mon Seul Désir is in contention for the Orchestral award which recognises large symphonic works, including works for choir and orchestra. À Mon Seul Désir for violin and orchestra was commissioned by the RTÉ National Symphony Orchestra. 
The winners of the Ivor Novello Awards will be announced on 15 November as part of a live awards ceremony taking place at the British Museum. BBC Radio 3 will broadcast the ceremony on Saturday 19 November in a special edition of the New Music Show. 
For more, visit: https://bit.ly/3STNbWl
– 
After three decades at University College Cork and the University of Limerick, the performer and composer Mel Mercier has left academia to become a full-time, independent musician. In addition to developing new artistic projects, he will continue to collaborate with theatre artists Deborah Warner and Gare St Lazare Ireland, and music ensembles including the Irish Gamelan Orchestra and PULSUS traditional percussion group.
Mercier began teaching at the Department of Music at University College Cork in 1992, where he served as the first Head of the School of Music and Theatre from 2009 to 2014 and was appointed Professor of Music in 2015. In 2016, he was appointed Professor and Chair of Performing Arts at the Irish World Academy, University of Limerick, succeeding the late Mícheál Ó Súilleabháin.
At the Irish World Academy of Music and Dance he established the BA World Music programme and led the development of the MA Composition and Creative Music Practice. He will remain connected to the Academy as Emeritus Professor and through his ongoing supervision of several PhD students.
– 
The Association of British Orchestras (ABO) has appointed Judith Webster as its new Chief Executive. Webster will begin her new role this month, succeeding Mark Pemberton, who left the company in September following 15 years in the position. 
Webster previously developed engagement programmes for the Royal Philharmonic Orchestra and London Sinfonietta, and designed and directed a post-graduate diploma in Creative Leadership for the Royal College of Music. Most recently, she worked for ten years as Chief Executive of Music for Youth, the UK national music education charity.
For further information, visit: https://bit.ly/3UfrFMW
– 
For October appointments in music, see here. 
Subscribe to our newsletter.
Published on 2 November 2022