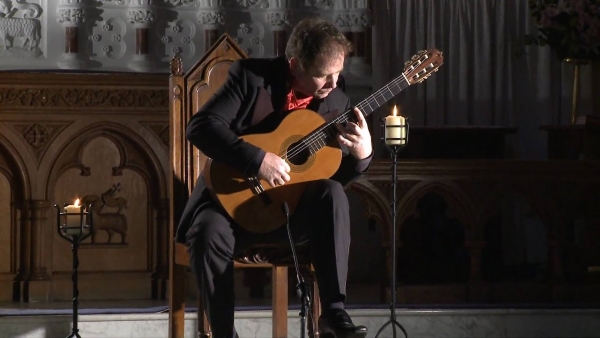 Instrument-Maker Jan Muyllaert's Forty Years in Ireland
A concert will be taking place on the night of the 16th to mark the celebration.
Guitartist Pat Coldrick is playing at an unusual gig, called Jan is Forty … Years in Navan, taking place tomorrow night in the Solstice Arts Centre, Navan, to mark the forty years that Belgium-born instrument maker Jan Muyllaert has been working in Ireland.
The event is based around an exhibition of Muyllaert's instruments, marquetry and drawings, that will run later in the month, but the gig will also feature live music from Ireland and abroad played on a range of stringed instruments by Muyllaert, Helen Davies on Irish harp, and Coldrick on classical guitar, amongst others.
Published on 15 November 2012