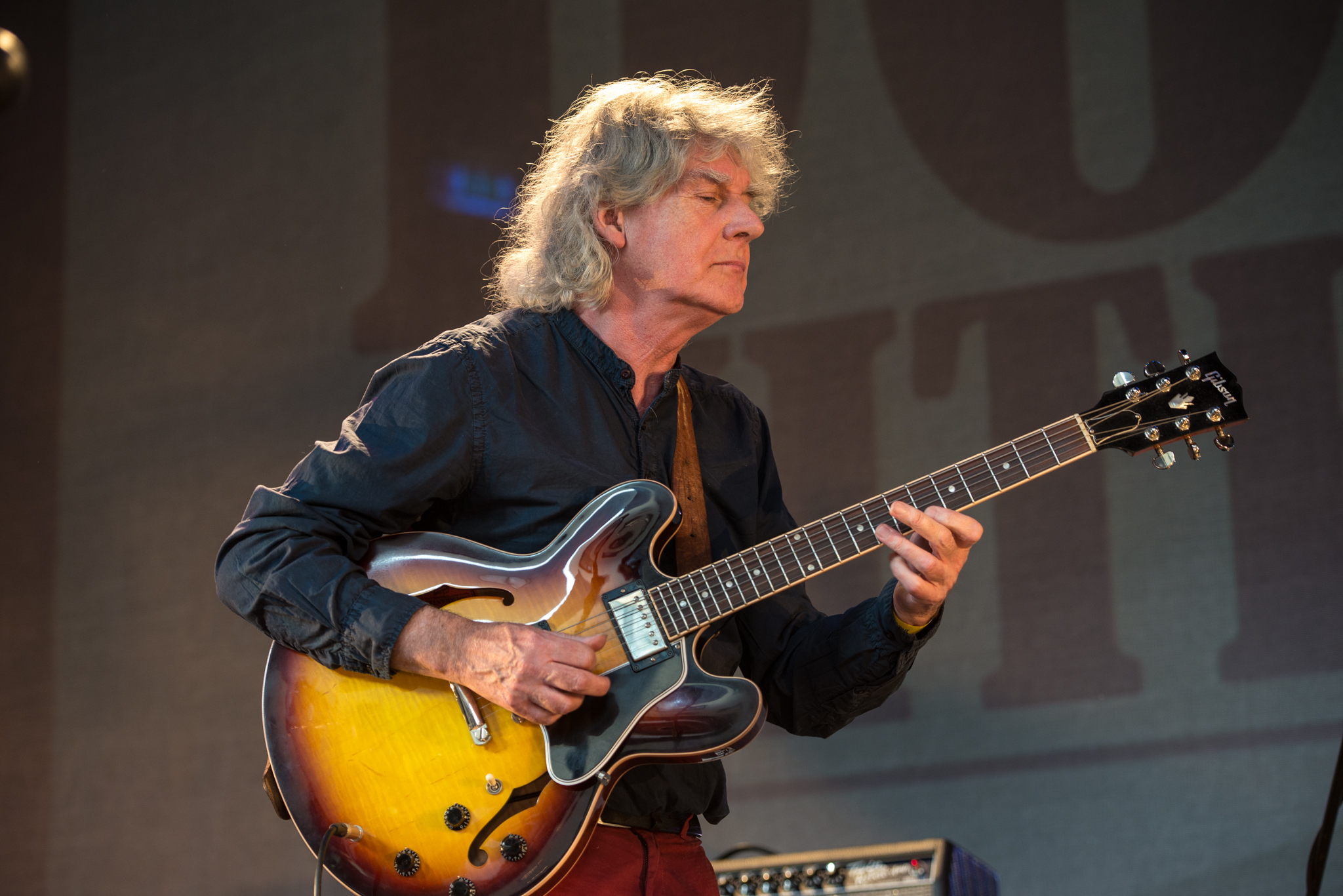 Improvised Music Company Celebrates 25 Years
Tommy Halferty, Norma Winstone, Ronan Guilfoyle, Matthew Halpin, Insufficient Funs, The CEO Experiment and more all perform this week as part of the jazz organisation's celebrations.
Improvised Music Company is celebrating 25 years this week, with a concert celebrating the music of Tommy Halferty on Thursday 24 November and a gala concert on Saturday 26 November including a screening of a short film about IMC and the Irish jazz scene in Ireland.
'Flyin' Hi – Tommy Halferty at 70' takes place at 7.30pm at the Opium Rooms in Dublin on Thursday and features Halferty, Norma Winstone, Ronan Guilfoyle, Kevin Brady, Dave Redmond, Christophe Lavergne and other guests. The concert will feature a suite of Halferty originals, arranged for 7-piece band by Guilfoyle, and featuring Winstone.
Saturday's concert begins at 6pm with DJ Billy Ó Hanluain playing tracks from IMC's record label years; this will be followed by Irish saxophonist and Berklee graduate Matthew Halpin with a tenor sax solo set; piano trio The CEO Experiment bringing elements of post-bop and contemporary jazz together in original compositions and reworking of standards; Congolese guitarist Niwel Tsumbu with material informed both by his native DRC and the jazz canon; Insufficient Funs – Matthew Jacobson and Sam Comerford – will perform a bass saxophone/drums set; there will be a special performance of an expanded version of Chris Guilfoyle's Umbra ensemble; and hip-hop, jazz-tinged Mixtapes From The Underground, led by drummer Dennis Cassidy, will also be performing. The evening will finish with a set from DJ Keith Fennell.
Hatch 21 have also produced a film to mark the occasion, telling the story of IMC and the Irish jazz scene since musicians and supporters founded the organisation in 1991.
Commenting on the occasion, Director of IMC, Kenneth Killeen, said
In the past 25 years IMC has been a label, an advisor, an agent, a festival, a venue and all things necessary and in-between to fill the sometimes sizeable gaps in jazz provision in Ireland… the idiom itself is in constant metamorphosis. And it is here where Improvised Music Company comes in, as a gatekeeper and shepherd of the music as it is funneled across paradigm shifts in consumer, artist and audience behaviour. 

As IMC celebrates 25 years, jazz music itself as we interpret it is a relatively young construct; music born out of the various melting pots that was the new America at the turn of the 20th century… For a music that is only entering its second centenary there are many new directions it can take… IMC looks forward to steering the ship over the course of the next 25 years and beyond in the company of some of our own finest European exponents here in Ireland.
For further information and tickets for both events, visit https://goo.gl/k6jQz0
Published on 23 November 2016