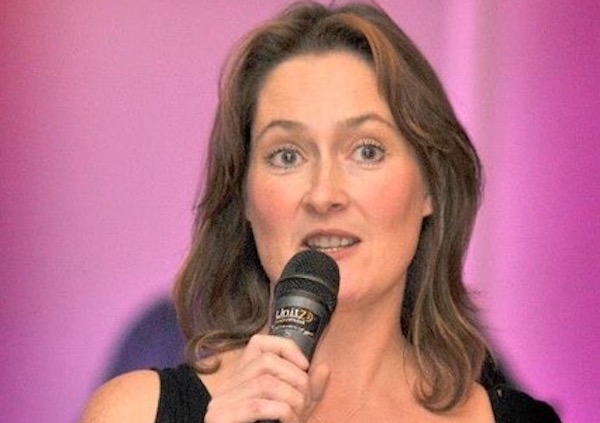 'I keep shouting from the rooftops that every human being is born with huge creative potential': Denise White and Tola Custy on Teaching Strategies for Musicians
The Journal of Music speaks to Denise White and Tola Custy who this July will give a number of Music Network online workshops to help professional musicians develop their teaching practice.
When Denise White was 15, she was practising her classical piano grade material at home when her uncle Dessie came into the room. Dessie has Down's syndrome and loves music, particularly country and western. He asked her to play something for him and when she began, she was struck by his response.
I remember at that moment the tears started rolling down his face, and I thought: What is it that's triggering these emotions within Dessie? He couldn't really speak that well, he did not have great social interaction, but any time I sat with him and played, he would become this new person. That triggered my interest in the relationship between special needs and music and I've been doing that ever since. 
White is now a multi-award-winning intellectual disability and music expert and this July will give two online Music Network workshops for musicians on how to realise the creative potential of students with special educational needs.
The area is full of misunderstanding, she says. 'People with special needs are often just misunderstood and they become the vulnerable, marginalised people in society and they're bypassed… I keep shouting from the rooftops that every human being is born with huge creative potential, but it's only when you have the right strategies, the right mindset, the right knowledge and understanding can you then nurture this creativity.'
Many private teachers of instrumental and vocal music will have had some experience of teaching people or adults with special educational needs, but they may lack confidence or have questions. The first question the workshop is going to address is 'What does special educational needs mean?'. For White, 'special educational needs equals creativity'. 'You have to focus on the positive side, the creative side… the potential is huge', she emphasises. White feels that her pupils are among the most creative people she knows. In the workshop she will discuss a number of diagnoses, including autism, ADHD, Down's syndrome, dyslexia and global developmental delay, and give musicians a sense of what this means for the students and what techniques and strategies they can use to adapt their teaching. The workshop will have a practical element, whether that is through using instruments or simply body percussion. 
White, who is also behind the methodology known as Conductology, which helps people with disabilities play music and compose, says that sometimes parents may be reluctant to discuss their child's diagnosis with a teacher, out of concern that a teacher may feel they are not able to teach them, but she will be aiming to increase a teacher's confidence. She hopes that as well as giving musicians a better insight into teaching children with special educational needs, the group will also be able to form a network that can support their work into the future.  'This course is going to equip musicians to get a real understanding of what the term special educational needs means,' White says, 'it will be positive, highly energetic and good fun.'
White's workshops are part of the series titled 'Taking Charge of Your Performance Career 2021: Teaching Children', which will run on 12–15 July and will also feature workshops on child safeguarding with Barnardos Ireland. Participants in the workshop series will receive a certificate from Barnardos. 
Pre-thinking and music teaching
On 12 July, fiddle-player Tola Custy will present two workshops on 'Developing a Flexible Teaching Style'. Custy, a well-known traditional musician from Clare, a composer and a qualified primary school teacher, has been involved in education for almost four decades and has developed a range of strategies which he brings to his teaching.
It's very easy to teach a child that wants to be there and has ability. There's very little you have to do except impart the knowledge of what you are doing. But what about the other person that comes to you and that is a little unsure of themselves that maybe hasn't matured enough to take on that information? 
Tola is an advocate of 'pre-thinking' for lessons and imagining the lessons from the perspective of the students. 'If you just walk in and ask them to take out their instruments and start playing, there isn't an eight-year-old in the country who won't go: Are you serious? You mean immediately?' He suggests working in 'chat time', and practical ways of helping the student see the development of the lesson. He has learnt that no two children will absorb musical knowledge in the same way. 
In his workshops, he will also explore strategies such as learning to change the tone of your voice, slowing down for students, and finding ways to spark their own interest in music that will then carry them forwards.
For Custy, who has given masterclasses at festivals such as FolkWorks, Edinburgh Harp Festival, Amzer Nevez in Brittany and Ceol Aneas in New Zealand, a lesson is more about musical exploration and less about simply imparting knowledge. 'If you can get the curiosity of a child going, or a young adult, you're there.' 
Taking Charge of Your Performance Career 2021: Teaching Children will run from 12 to15 July. Tickets cost €65 and places are limited to 16. Ticket holders must be available to attend all 8 workshops. For further details, visit www.musicnetwork.ie/whats-on/taking-charge-of-your-performance-career-2021-teaching-children
This preview is supported by Music Network.
Published on 17 June 2021