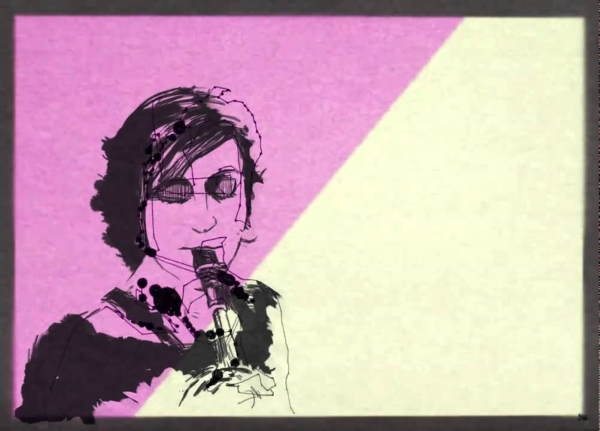 Animation for sonic.art Ligeti Bagatelle
Created by artist schnellebuntebilder.
The sonic.art saxophone quartet (Ruth Velte on soprano, Alexander Doroshkevich on alto, Adrian Tully on tenor, and Annegret Schmiedl on baritone) is starting a Music Network tour next month.

The programme features J. S. Bach's Italian Concert, Philip Glass's String Quartet Nr3 (Mishima), György Ligeti's Bagatelles, David Fennessy's Neon, and Astor Piazzolla's Histoires du Tango.

More details on musicnetwork.ie.
Here they are performing Ligeti's Bagatelle I with a wonderful animation by schnellebuntebilder.



Published on 24 October 2012