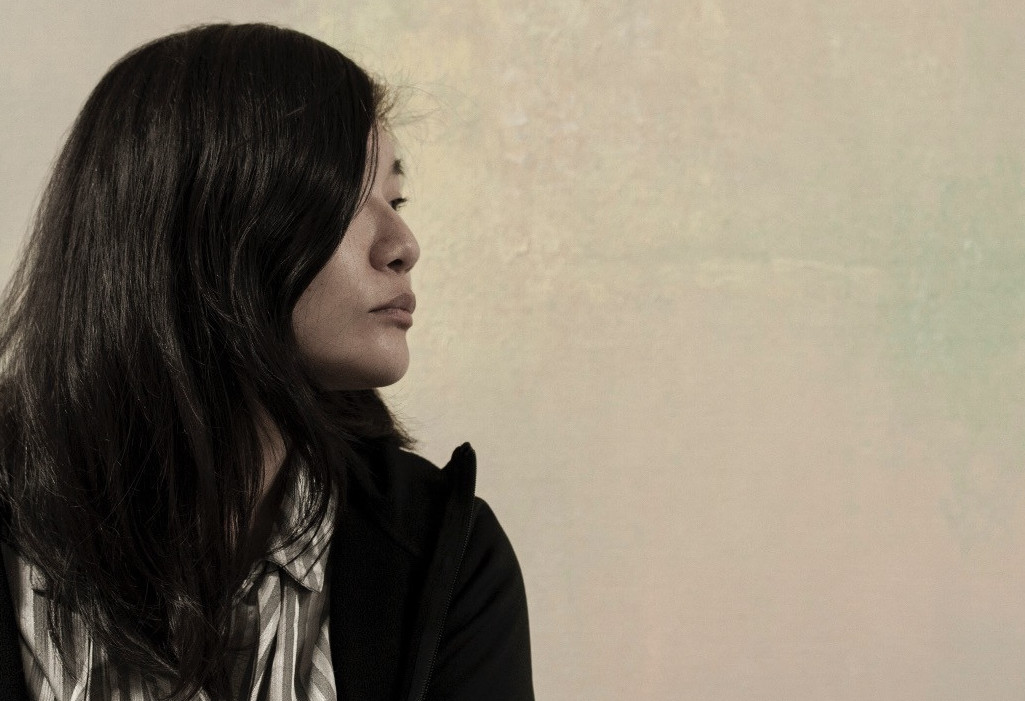 Two Days in Belfast
The music and sound art festival Sonorities returned this month following a pause due to the pandemic. Drew Stephens attended a cross-section of the event in Belfast on 7–8 April.
'You might not like it', reads the flyer being dispersed to promote, and perhaps also demote, Sonorities Festival Belfast, now in its fifth decade and returning in 2022 following a two-year pandemic-induced pause. The biannual music and sound art festival has been held at and around Queen's University Belfast since 1981. This year's programme was largely based on that proposed for the April 2020 edition.  
The five-day event (6–10 April) hosted talks, screenings and installations amongst concerts and listening sessions. I visited for two of the days and absorbed what I could of the multitude of events and experiences on offer. In attending less than half of the programme, you might expect a diminished return, but I found that even across two days, there was a rich tapestry of sonic and musical experiences. A trio of concerts on Thursday, followed by a pair of live events on Friday, allowed me to experience a cross-spectrum of the festival in a compressed visit. These events were spread across venues that extended from the Queen's campus into different parts of Belfast.  
The Copenhagen-based duo Czajka & Puchacz and musician/programmer Gianluca Elia performed in the Sonic Lab, situated in the heart – or core processor – of the Sonic Arts Research Centre at Queen's. The trio was set up for a performance in the round, Czajka & Puchacz on piano and drums with vocal microphones and an array of other instruments, toys and electronics at their disposal. They had been invited for a residency at the Sonic Lab and had extended the invitation to Elia to electronically manipulate the audio channels of their performance in real time, making full use of the multi-channel, multi-speaker set-up in the Sonic Lab, the audience surrounding them on a grid floor, surrounded by a high-quality sound system enveloping them in 360 degrees of sound. Their performance was seemingly improvised – if prepared – and was smart, attuned and playful, their chemistry as a group and performative gestures resonating well with a crowd who, although serious about music, were still at the festival for a good time. 
Following this were Vula Viel at the Black Box in the Cathedral Quarter who performed an extended set to a sit-down audience. The London trio included Bex Burch on vocals and the gyil, a wooden xylophone performed in Ghanaian music; Ruth Goller on vocals and bass guitar; and Jim Hart on drums. Listeners perhaps should have been afforded the freedom to move in the space, the music flowing into danceable and ecstatic forms of jazz, desert rock and funk. The show didn't quite resonate with the experimental and critical intentions of the festival, and in programming this event on the other side of town, they may have stretched the scope of the festival. 
I had to leave before the set ended to cross the city by night in time to attend Queen's music department's Simon Mawhinney performing a late-night rendition of Morton Feldman's Triadic Memories in the Harty Room between 11pm and 1am. An unlikely combination of a relatively obscure work and a late-night concert event, it had attracted only the die-hards, the curious and the late-owls, and in what proceeded to be a solemn if humorously introduced performance of one of the American composer's most sparse of solo piano works. In contrast with the usual late-night experience of loudly amplified rhythmic music, this was one of the more profound music experiences I have been lucky to have had in my life, entranced by the music, the quietness of the performance and the darkness of the space. Mawhinney's performance seemed to resonate on several planes of experience. 
Disconnecting
Friday continued the trend, with a much-anticipated performance by cello/noise veteran Okkyung Lee at the Sonic Lab. Again in the round, surrounded by audience and expensive Genelec speakers, Lee performed a solo cello and electronics performance which entranced and perplexed audiences who couldn't quite tell what was happening live, and what if any of the sounds had been pre-recorded. Allowing myself to enjoy the experience, disconnecting from her presence and technical set-up, which although central to the crowd remained largely obscure from most seats, I found this to be a central performance for my experience of the festival, and, judging by the crowd's reaction, for the festival in its entirety.  
All that was left of my short time at the festival was to enjoy the after-party/variety show held by Belfast label/events series Resist at Banana Block, a previously abandoned warehouse-sized greenhouse where someone had once had the relatively mad idea to grow bananas in East Belfast. Perhaps this set the tone of the event, which presented a variety of the whackier side of DIY music performances, including an equally engaging and intentionally frustrating performance by -ence, a collaboration between Ricki O'Rawe and Paul Stapleton that overlayed electronic dance music and improvised instrumental noise music into a form that honours the awkwardness of the collaboration instead of giving into the temptation of smoothing out these conflicts. Son Zept, who runs Resist, closed the event with what could only be described as sonic relief, a DJ set of the club music you might expect to hear in this venue at any given weekend, only with a slightly smaller audience of at least half-academics and closing with a chipmunked version of 'Take Me Home, Country Roads'.  
In the middle of this, I tried to visit Connemara Landscape (2020), a sound installation by Christopher Steenson that was being played in a room attached to the venue, but even on arrival, there was already too much sound overspilling from the event occurring in the rest of the venue to have a chance to hear any of the installation being played back in multi-channel loudspeakers in the small concrete room. Considering most people at the festival only visited this venue for a specific live event, I wonder how many other people only experienced the installation visually without having the opportunity to listen.  
'You might not like it', but following decades of difficult cultural exchange in a city defined by borders and separation, it is as important a time as ever for more opportunities for inter-disciplinary collaboration. Sonorities is a testament to approaching this through the collective and communal capacities of gathering around sound and music. 
Visit https://sonorities.net.
Published on 27 April 2022
Drew Stephens is a musician and writer from Connemara.