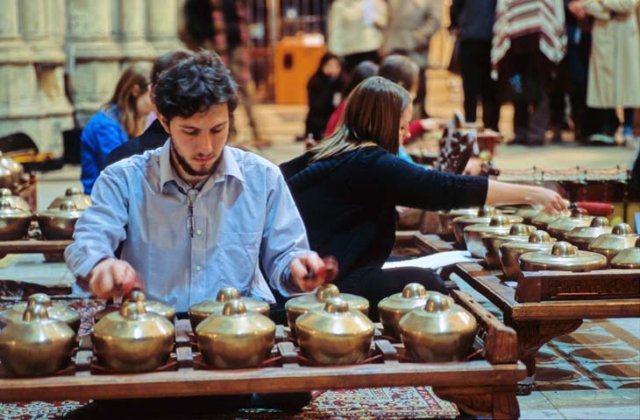 Dublin's First Gamelan Orchestra
Composer Peter Moran will direct the ensemble at UCD, beginning with an open 'taster session'.
Dublin's first Javanese gamelan orchestra is now being established in University College Dublin. Gamelan is an ensemble of tuned percussion instruments. Though it has a history that spans over a thousand years in its native Indonesia, gamelan has held a unique fascination for many Western composers over the last hundred years since it famously inspired early twentieth-century composers such as Debussy and Satie, and continues to be explored by contemporary composers, such as Linda Buckley and Peter Moran, who will be the gamelan orchestra's director.
Gamelan is simple to learn to play, and the UCD Gamelan Orchestra are holding a free taster session to allow anyone to come in and give it a try. The taster session will take place at UCD's Newman Building on Wednesday 26 September from 5–7pm. From then on, rehearsals of the orchestra will take place every Wednesday evening from 5–7pm and 7–9pm.
Published on 21 September 2012