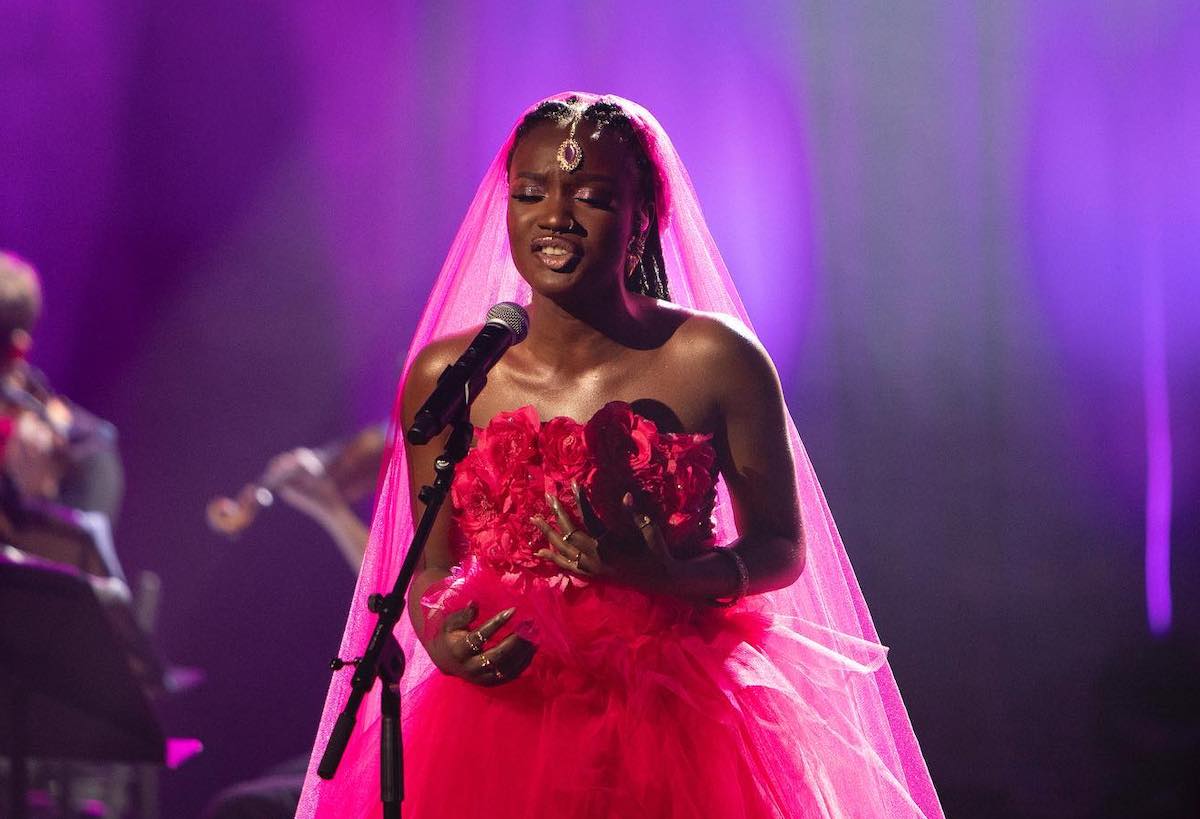 Tolü Makay, Niamh Regan, Pretty Happy and Emma Langford Announced for Ireland Music Week 2021
Míde Houlihan, Lowli, Cherym, and Dyvr also among the fifty acts announced.
Annual music showcase and conference Ireland Music Week has announced the acts that will perform at this year's event from 5 to 8 October. The showcase, which is organised by First Music Contact, will take place online for the second year running. 
Following a call for submissions in June, over five hundred acts applied and fifty artists were chosen by a panel of Irish and international music industry professionals. 
Included in this year's showcase is Galway singer-songwriter Niamh Regan, whose debut album Hemet was nominated for the 2020 RTÉ Choice Music Prize Irish Album of the Year. Cork art-punk trio Pretty Happy – who released a new EP Sluggers Bridge last month – and pop singer Tolü Makay are also on the line-up. 
Limerick-based singer-songwriter Emma Langford will also perform at this year's Ireland Music Week, as well as pop-punk band The Love Buzz; West Cork singer-songwriter Míde Houlihan; three-piece rock act from Derry, Cherym; composer and performer from Galway Lōwli; and Belfast-based electro-pop artist Dyvr. 
Commenting on this year's event, Angela Dorgan, CEO of First Music Contact, said: 
At First Music Contact, the artist is central to everything we do. We look forward to supporting the class of 2021 in as many ways as we can and give them the same international opportunities as artists have had before the pandemic. 
All performances will be recorded and audiences will be able to view the showcases in a selection of virtual rooms. 
Last year's Ireland Music Week included performances by artists such as pop singer CMAT, rap artist Denise Chaila, indie-folk duo Varo, Dublin rapper Nealo, and Dani Larkin. 
Further information can be found on Ireland Music Week's website: www.irelandmusicweek.com/
Full festival line-up: 
Adam Garrett 
Aonair 
B4bzy 
Bicurious 
Black Pope 
Bobbi Arlo 
Cable Boy 
CHERYM 
Chris Conroy 
Christian Cohle 
Christian Wethered 
Citrus Fresh 
Cooks But We're Chefs 
D. McCabe 
Dea Matrona 
DYVR
Emileo 
Emma Langford 
FYA FOX 
J Smith 
Joel Harkin 
KEHLI 
Lauren Ann 
Loraine Club 
Lowli 
May Rosa 
M(h)aol 
Maria Kelly 
Míde Houlihan 
Mount Palomar 
Niamh Regan 
Odd Morris 
Pastiche 
Pixie Cut Rhythm Orchestra 
Pretty Happy 
Rachel Grace 
Rebecca Locke 
Reuben Hester 
Slaney 
SPRINTS  
The Love Buzz 
The Nation Mourns 
The Zen Arcade 
Tolü Makay 
Tomike 
Tung in Cheek 
TV People 
Twin Diver 
Will Troy 
Xona
Published on 4 August 2021