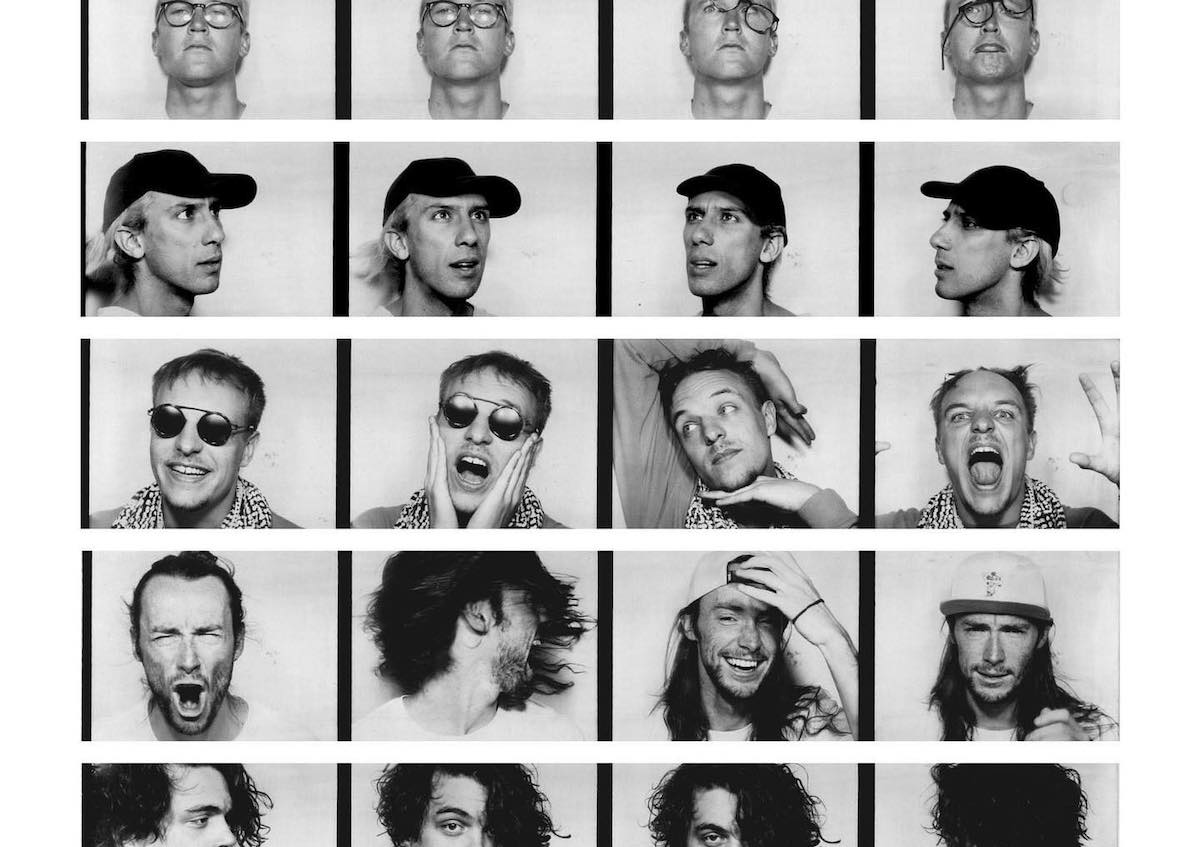 New Releases (26 January 2023)
The Journal of Music's regular round-up of recent albums and singles, including Meltybrains?, Úna Monaghan, Dave Flynn, CMAT, Lí Ban, Maya Homburger, Barry Guy and Lucas Niggli, Beats and Pieces Big Band, David Kitt, Public Image Ltd, and more.
Experimental indie-electro band Meltybrains? have this week released their debut album You on the Strange Brew label, following single releases from the record  'Ease That Mind', 'Space Ghetto', 'Worth', and  'Journey To/From The Meltyworld'. The five-piece, who have previously released EPs such as Kiss Yourself (2016) and Free Kyle (2019), have built a reputation for vivid, high-energy shows throughout the years. This album is based on the experience of young men living throughout their twenties. Meltybrains? launch the album tonight at the Sugar Club in Dublin.  
Belfast harper and composer Úna Monaghan has this week released a new album Aonaracht. The six-track record combines traditional music with synthesized sounds, field recordings, electroacoustics, improvisation and live electronics, featuring musicians Paddy Glackin (fiddle), Saileog Ní Cheannabháin (piano), Tiarnán Ó Duinnchinn (uilleann pipes), Pauline Scanlon (voice) and Jack Talty (concertina). Each piece has a different theme, exploring Irish traditional music and poetry, artificial intelligence, feminism, instrumentation and community, with texts by Maureen Boyle, Ciaran Carson and Cathal Ó Searcaigh. 
Rathmines Rules is the latest record by composer and guitarist Dave Flynn featuring the Irish Memory Orchestra and percussionist Aidan Dunphy. The album of indie-pop songs is part of a new series by the composer and musician of archival records made by him in the early–mid 2000s. Flynn has enhanced the older recordings and re-mixed them for their release.
Pop singer-songwriter CMAT has recently released a new single 'Mayday', a song inspired by climate change and the mundane ways in which it affects her life. The artist was recently nominated for the Music Moves Europe award and this spring will tour across Germany, the Netherlands, Belgium, France and Cork.
Acanthis is the latest album by Maya Homburger and Barry Guy with percussionist Lucas Niggli, featuring music by Hungarian composer György Kurtág including a work arranged specifically for the group – Hommage à Eberhard Feltz, based on Samuel Beckett's poem 'Roundelay'.
Good Days is the latest record by North English jazz ensemble Beats and Pieces Big Band, performing under conductor and composer Ben Cottrell; and Lucia, the classical guitar album by composer and guitarist Joe Chester is released on Friday (27 January).  
Other new releases include the folk album Crossing the Causeway by Nova Scotian singer and musician Mary Beth Carty; Vol​.​1: Tales from Vertexia – the new album by sci-fi inspired inspired rock band Crowhammer; and 'Hawaii' – the new song by John Lydon's band Public Image Ltd, which is in the running to be Ireland's entry to the Eurovision Song Contest.
Also released recently is Rud Nach L​é​ir, an album by the traditional group Lí Ban (named after the legendary mermaid of Lough Neagh) and featuring singer Ríoghnach Connolly as well as members of her family and friends.
Singer-songwriter Josh Ritter has announced that his next album Spectral Lines will be released on 28 April via the Thirty Tigers label, and has this week shared two tracks from the record, 'Sawgrass' and 'For Your Soul'. David Kitt will release a new album Idiot Check on 31 March and has also released its first single, 'Wishing Well'; Limerick singer-songwriter Abe Soare has shared the new track 'Oasis'; and Meath singer and pianist Bláthín O'Connor, performing as Bonneer, has released 'Strangers'.
Listen to a playlist of all recent releases below. To submit your release, email newreleases [at] journalofmusic.com.
Subscribe to our newsletter here.
Published on 26 January 2023