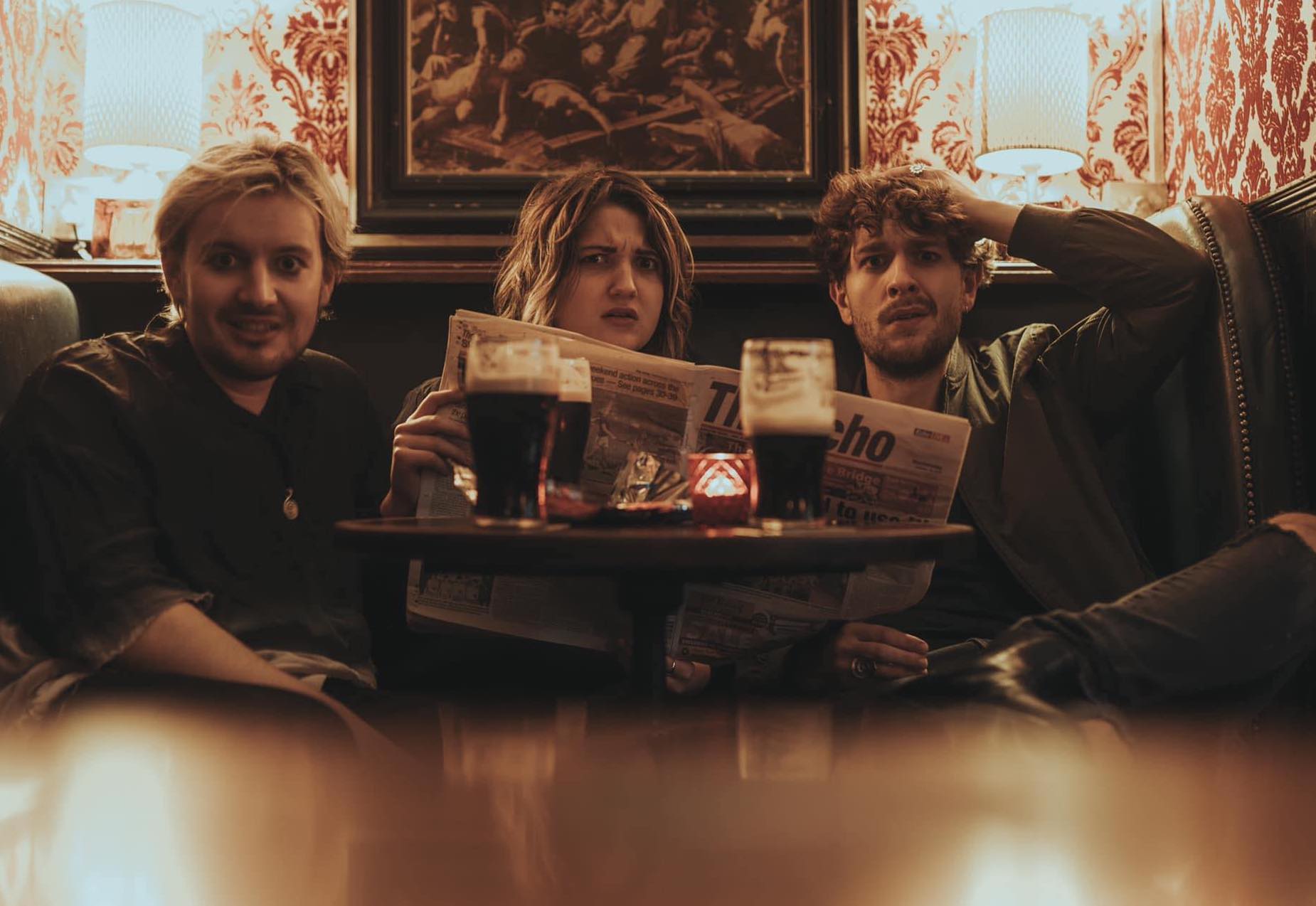 New Releases (15 November 2022)
The Journal of Music's regular round-up of recent albums and singles, including Pretty Happy, Aoife Nessa Frances, David Keenan, Eoghan Ó Ceannabháin, Molly O'Mahony, Indistinct Chatter, Paddy Hanna, the Mary Wallopers, Ailbhe Reddy, Meryl Streek, Anakronos, Ordnance Survey, and more.
This week's edition includes music across pop, rock, folk, traditional, indie, electronic, and contemporary. To submit your music, email newreleases [at] journalofmusic.com.
Cork art-punk band Pretty Happy have this week released a new EP, Echo Boy, via the Foggy Notions label. The title and artwork of the four-track record reference the Echo Boy statue in Cork (by sculptor Barry Maloney), which commemorates the paperboy street sellers of local Evening Echo newspaper. The trio will perform at Other Voices in Dingle next month. 
Protector is the second album from indie singer-songwriter Aoife Nessa Frances, who released her debut Land of No Junction in 2020. The new record of lush instrumentation and dream-like sounds is released via Partisan Records (Fontaines D.C., Just Mustard). The singer is currently on tour in Europe and will perform in Belfast, Dublin, Limerick, Galway and Cork later this month. 
Dundalk singer-songwriter David Keenan has this month released his new album Crude, the first release on his own label, Barrack Street Records. The ten-track album features a song co-written with alt-folk musician Junior Brother, and follows Keenan's tour of Europe and the UK.  
Also released over the past number of weeks is the fourth album from singer-songwriter Paddy Hanna, Imagine I'm Hoping, on the Strange Brew label; An Ode To Soft Landings by Indistinct Chatter – the ambient electronic project of filmmaker and musician Myles O'Reilly; Cork singer-songwriter Molly O'Mahony's debut album The House of David; and the self-titled debut album from Dundalk folk band The Mary Wallopers, which includes versions of songs such as 'Building up and Tearing England Down' and 'Frost is All Over'. 
Indie singer-songwriter Ailbhe Reddy has announced her new album Endless Affair will be released on UK label MNRK in March 2023 and has also shared the new single 'Shitshow'. Pop-rock band THUMPER, who will perform at Other Voices next month, have shared their new single 'Summer Assault'; Galway songwriter Niamh Regan has released 'Her Eyes are A Blue Million Miles' – a cover of the 1972 song by Captain Beefheart and His Magic Band; All the Brave Hunters, the musical project of Galway multi-instrumentalist Alain McFadden, who performs as part of Ye Vagabonds, has released a new track 'Rising'; and Just Mustard, who are currently on tour in the US, released new single 'Blue Chalk' with an accompanying video by filmmaker Seán McMahon.
Dublin traditional singer, songwriter and multi-instrumentalist Eoghan Ó Ceannabháin has released his debut album The Deepest Breath. The ten-track record features tunes and songs written by Ó Ceannabháin, as well as a number of traditional songs such as 'Róisín Dubh'. The album features Ian Kinsella, Kaitlin Cullen-Verhauz, Ultan O'Brien, Conor Lyons, Alex Borwick, John Francis Flynn and Eoghan's sisters Muireann and Saileog Ní Cheannabháin.
Other new recent albums include the debut record from Dublin avant garde punk musician Meryl Streek, 796; producer, musician and composer Kormac's latest record Equivalent Exchange; Citadel of Song, the new album from Anakronos; Nomos: O'Riada Reimagined by the ambient electronic act Ordnance Survey; and Three of A Kind, the new EP from composer and vocalist Carl Corcoran. Also recently released is 'The Heights of Muingvuara' and 'The Roscommon' – the debut double-single release from traditional/jazz fusion act mcauley/mckeown/mccullagh. 
Listen to a playlist of all recent releases below. To submit your release, email newreleases [at] journalofmusic.com.
Subscribe to our newsletter here.
Published on 15 November 2022