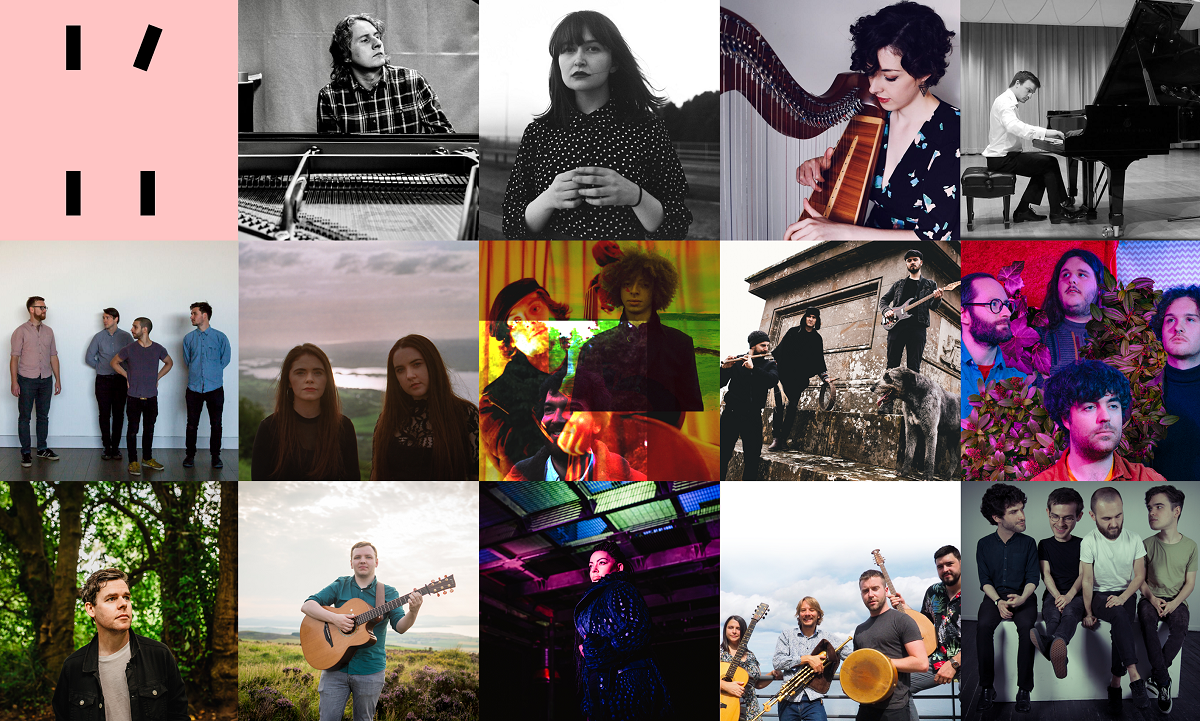 New Music Agency 'Middle Aisle' Launches in Northern Ireland
Artists such as Robocobra Quartet, TRÚ, Ruth McGinley and Arborist are on the roster of the new project by Moving on Music.
Northern Irish music promoter Moving on Music has today launched a new agency and development project for musicians on the island of Ireland. 'Middle Aisle' will work with a selection of artists across the genres of folk, jazz, classical and more, aiming to promote artists to new audiences and support them in progressing their careers. 
Middle Aisle has been a long-term plan of Moving on Music, but became more of a focus since the pandemic began. 'Because all… our touring work essentially died last March, we've had a bit of time to rethink things and this was a good use of energy and resources', said Mick Bonner of Moving on Music speaking to the Journal of Music, 'so it made sense to push on with it'. 
Discussing the aims of Middle Aisle, Bonner said 
Moving on Music has always endeavoured to support and develop musicians by wearing a few different hats, mainly through promotion, arranging small tours, developmental work, commissioning… Middle Aisle is more of a deliberate attempt to take on an agency role. We see so many great artists have short-lived careers because there just isn't the support. The hope is Middle Aisle will help musicians perform regularly, earn an income, develop their stagecraft and ultimately garner the attention of 'proper' agencies, management, and labels to further their careers.
Fair payment, better representation and administrative and booking support for musicians are top priorities of this new project, offering its roster of artists to bookers for digital concerts and live performances. 
Middle Aisle already has fourteen artists and acts on its roster, including improvising post-punk group Robocobra Quartet, folk trio TRÚ, classical pianist Ruth McGinley, singer-songwriter Mark McCambridge's solo project Arborist, indie-folk duo Laytha and jazz ensemble Scott Flanigan Trio. 
The name for the project was inspired by the middle aisle in supermarkets. 'That's the best part of a supermarket. It's where the interesting stuff is – and that's our roster'. 
For more information on Middle Aisle, visit: https://middle-aisle.com/
Published on 14 January 2021