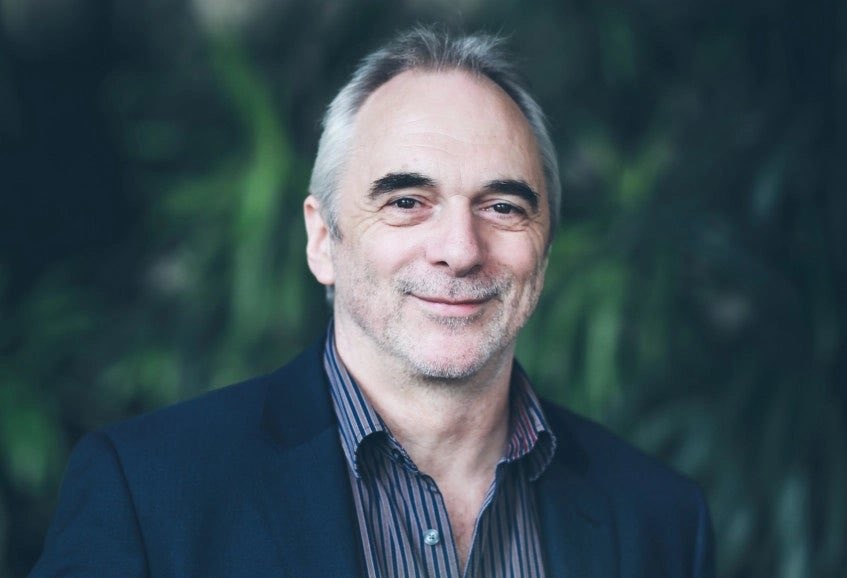 New Appointments in Music (March 2021)
A round-up of recent music and arts appointments including Wexford Festival Opera, Na Píobairí Uilleann, Arts Council of Northern Ireland, Association of British Orchestras, UCD School of Music, and the International Society for Music Education. Send your news to
[email protected]
Wexford Festival Opera has announced the appointment of Randall Shannon as interim CEO, following the resignation of David McLoughlin who had occupied the role for 13 years. Shannon took on the role in February and will continue as CEO until after this year's festival, when the organisation will look to hire a permanent candidate for the role. 
Shannon started his career in music as an orchestral musician in London before developing a career in arts management. He has worked with the Irish Chamber Orchestra, Opera Theatre Company, Opera Northern Ireland and Buxton International Festival as CEO and served as an interim CEO with Opera Theatre Company. Shannon also acted as Opera Advisor to the Arts Council between 2007 and 2020. 
For more, visit: https://bit.ly/3rvJmtv
–
Barrister Tomás Mac Thréinfhir BL has been appointed to the Board of Na Píobairí Uilleann. 
Mac Thréinfhir is a barrister in practice at the Bar of Ireland, qualified to practise law through the Irish language, and is also an Accredited Mediator certified in the out-of-court resolution of commercial disputes and deadlocked negotiations. His career spans senior roles in commercial business management and board-level leadership across sectors including professional services, technology, financial services and non-profit. Prior to being called to the Bar, he was Chief Executive of the Marketing Institute of Ireland.
Mac Thréinfhir has a family background in traditional music, including uilleann piping. He is a fiddle player with a Master's Degree in Irish Traditional Music.
Visit: https://pipers.ie/about/board/
–
The Arts Council of Northern Ireland has announced a new Chair and Vice Chair to its Board, in addition to five new members of the Board. 
Liam Hannaway, former Chief Executive and Chief Accounting Office of Newry Mourne and Down and Banbridge District Council, has been appointed Chair, while former member of Lisburn and Castlereagh City Council William Leathem has been appointed Vice Chair. 
Paul Boyle, Director of Active Belfast Limited, a Belfast-based leisure services board, has also been appointed to the Board, along with Head of Creative for BBC Northern Ireland Paul Brolly; senior organiser of Belsonic, Joe Dougan; Laura McCorry, Head of Hillsborough Castle and Gardens; and Dr Gearoid Trimble, a senior public servant who works with Foras na Gaeilge.
For further details, visit: https://bit.ly/3kXc3Ny
–
Two new members have been appointed to the Association of British Orchestras (ABO) Board: Leslie Kwan of Lionsgate Music, and Chris Loughran of the HALO Trust.
Kwan is an American harpsichordist and the founder and Managing Director of Lionsgate Music, a charity dedicated to supporting the NHS through live chamber music concerts exclusively for hospital staff, patients and their families.
Loughran is the Senior Policy and Advocacy Advisor for the global landmine clearance and conflict recovery NGO, The HALO Trust. He leads the organisation's UK global policies and political engagement strategy, including at the UN in New York and Geneva.
The announcement follows the appointment of Director of the BBC Philharmonic, Simon Webb, as ABO Chair in November 2020.
Full details: https://bit.ly/3eoDTkG
–
The UCD School of Music has announced that violinist Patrick Rafter has been appointed Conducting Apprentice for 2021. The role will see Rafter work with the UCD Philharmonic Choir, UCD Symphony Orchestra and the Artistic Directors Ciarán Crilly and Amy Ryan. The ensembles are currently working primarily online with the hope of returning to live rehearsing and performing later this year. 
Violinist and conductor Rafter has studied with, and performed alongside, Maxim Vengerov, Schlomo Mintz, Barry Douglas and John O'Conor, and has also worked with composer Arvo Pärt and conductors Semyon Bychkov, Marin Alsop, Sir Mark Elder and Gianedra Noseda. As a conductor, Rafter has directed the RTÉ Concert Orchestra, and, in 2020, he became Artistic Director of Carlow Voices choir. 
–
Mary Immaculate College (MIC) in Limerick has announced that Dr Gwen Moore, Director of Teaching and Learning and Senior Lecturer in Music Education, has been elected to the Board of the International Society for Music Education (ISME), a global organisation for music education that is affiliated with the International Music Council and UNESCO. Moore has already served two terms as chair of the Society for Music Education in Ireland – Ireland's ISME affiliate – and was elected to the Board of ISME for a two-year term following a worldwide vote. 
Moore has over 25 years experience teaching music at primary, secondary and third-level and has been lecturing in music education at undergraduate and postgraduate levels at MIC since 2006. 
For more, visit www.mic.ul.ie.
–

For December 2020 appointments, see here. For the latest jobs and funding opportunities, see here.
Published on 9 March 2021