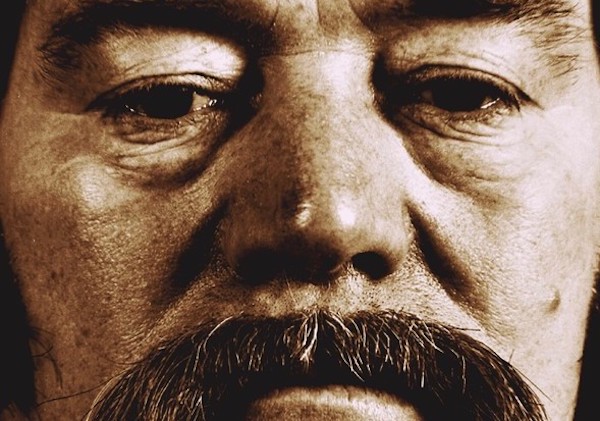 Music Films at This Year's Dublin International Film Festival
Films focusing on Liam Weldon, hip hop culture, and the blending of Indian and Irish music to feature in this year's online and on-screen programme.
The Dublin International Film Festival started yesterday (23 February) and runs until 6 March, screening over 100 films in cinemas and online. The festival, which is now in its 20th year, will screen a number of music films including a documentary about Dublin traditional singer Liam Weldon, and a film featuring the fusion of traditional Indian and Irish music with Peadar Ó Riada. 
See below for details on the upcoming music films.
Dark Horse on the Wind (5 March)
Directed by Myles O'Reilly, Dark Horse on the Wind tells the story of Dublin traditional singer Liam Weldon. A homage to folk music, the Traveller community and to Ireland, Dark Horse on the Wind explores Weldon's legacy. Weldon was a strong advocate of the oral tradition and his influence can be heard today in the new generation of folk singers. Musicians that feature in the film include Damien Dempsey, Paddy Keenan, Radie Peat and Lisa O'Neill. Dark Horse on the Wind will screen at the Light House Cinema on 5 March and will also be available to view online. Tickets: https://2022.diff.ie/schedule/61f124ee54d27d00548b9e89
Continuing Traditions (5 March)
Continuing Traditions is an 80-minute exploration of the meeting of Irish and Indian musical cultures, featuring Irish composer and musician Peadar Ó Riada and acclaimed Indian classical musician and composer Ustad Wajahat Khan. The film, directed by Dónal Ó Céilleachair, delves into this interesting musical combination and discusses each country's heritage and music. Continuing Traditions will screen at the Light House on 5 March, when Wajahat Khan, Ó Riada and Ó Céilleachair will be in attendance for a post-screening Q&A. Tickets: https://2022.diff.ie/schedule/61f1225260208e004cc08f19
A-ha: The Movie (3 March)
Directed by Norwegian film producer Thomas Robsahm, A-ha: The Movie is a deep-dive into the 80s pop band, following them on tour and hearing directly from the members – Paul Waaktaar-Savoy, Magne Furulolmen and Morten Harket. The band became superstars and reinvented the art of the music video in their own unique way, but finding and building success was not always easy. This 99-minute documentary includes candid interviews with the band, as well as previously unseen footage, looking at the band's musical ambitions and creative clashes. A-ha: The Movie will screen at the Light House on 3 March. Tickets: https://2022.diff.ie/schedule/61f11d201608f200a255583b
Casablanca Beats (24 February)
Shortlisted for the Palme d'Or at Cannes, Casablanca Beats revolves around a group of young people in the Moroccan city as they explore their voices and identity through hip hop and dance. Set in a music school in the of Sidi Moumen, the film depicts the powerful effects music can have on self-expression and self-determination. Casablanca Beats will screen at Cineworld on 24 February. Tickets: https://2022.diff.ie/schedule/61f1218854d27d00548b9db2
Mora Mora (24 February)
Mora Mora is an animated short film about the ways in which we can be saved by music, in a touching story about desperation, salvation and the importance of imagination. Little Mora is sinking into an expanding sea and finds a floating piano, which ultimately becomes her salvation. Discovering she can conjure up the wind by pressing piano keys, she starts a journey through a dormant world. Mora Mora will screen online and at Odeon Point Square on 24 February. Tickets: https://2022.diff.ie/schedule/61bb1a1be4497f00309d78d5
For full programme information for Dublin International Film Festival, visit: https://2022.diff.ie/schedule
Published on 23 February 2022