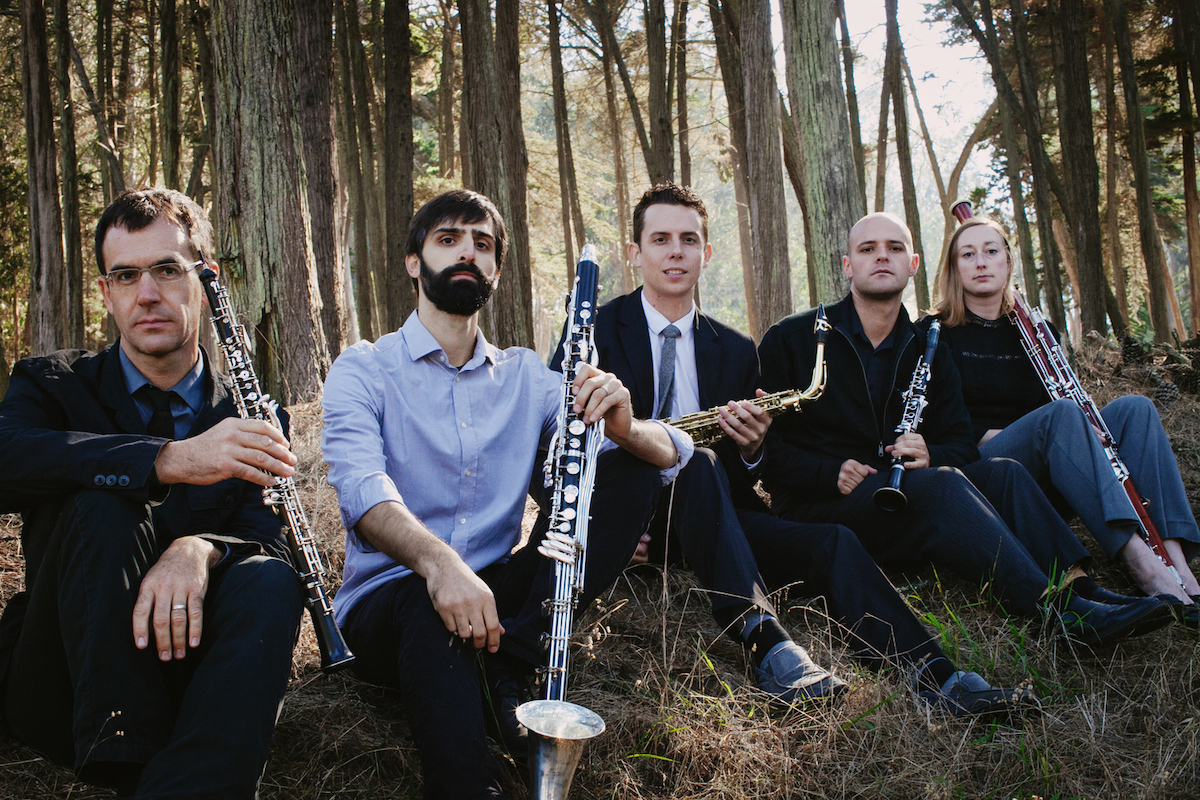 Music Current Contemporary Music Festival Announces 2022 Programme
Festival takes place in Dublin from 19 to 23 April; commission opportunity for composers also available.
Contemporary music festival Music Current has announced its programme for this year. The festival is taking place from 19 to 23 April at Project Arts Centre in Dublin and will include performances from artists such as Ensemble Garage, LOADBANG, Splinter Reeds, and Maya Homburger and Barry Guy. The festival is also currently seeking composers for a new music commission.  
Music Current will present five concerts and a series of workshops, masterclasses and a panel discussion. The first event on 19 April will be a collaborative performance featuring flautist Joe O'Farrell, bass clarinetist Paul Roe, cellist Ilse de Ziah, and Paul Scully, Jane Deasy, and Elis Czerniak on electronics. The concert is the festival's annual Dublin Sound Lab feature, and will present four new works that were developed in close collaboration between the composers and instrumentalists throughout 2021, including premieres of new works by Scully, Deasy and Gráinne Mulvey, as well as works by Czerniak, Panayiotis Kokoras and Brona Martin, commissioned as part of the festival's annual commissioning scheme. 
Performing the world premiere of composer Siobhán Cleary's Veeve and Gráinne Mulvey's P9-PBH on 20 April is California-based ensemble Splinter Reeds. The group will also perform works by Yannis Kyriakides, Eric Wubbels, and Paula Matthusen. Also performing during the festival are German ten-piece Ensemble Garage (23 April), and the duo of violinist Maya Homburger and double bass player Barry Guy (22 April), who will also present a lecture-recital on the concept of 'musical stretching'. On 21 April, New York City-based new music chamber group LOADBANG will give the world premiere of festival director and composer Fergal Dowling's Everything is an Illusion as part of a concert that will also feature the Irish premieres of works by Alex Mincek, Eve Beglarian, Taylor Brook, Chaya Czernowin, Angélica Negrón and George Lewis.  
Commenting on this year's festival, Dowling said:
We are delighted to be able to present a full programme at Music Current this year. Music Current is like a window on the world of contemporary music and is a great chance to hear the newest of new music by Irish musicians and composers as well as our international guests: Splinter Reeds Ensemble (USA), Loadbang Ensemble (USA) and Ensemble Garage (Germany). This year we also have a range of workshops that explore music writing, performance and technology,that are of interest to concert-goers, musicians and the public, so there's lots of opportunities to take part and become involved in the festival.
Also featured in the festival programme is a workshop on interpreting, writing and performing graphic scores by Ilse de Ziah (20 April); a workshop hosted by Dr Eoin Callery of the Irish World Academy of Music and Dance on virtual acoustics (21 April); a masterclass with American composer Natacha Diels (23 April); and a panel discussion on the future of concert music featuring Dowling, Diels, Malgorzata Walentynowicz of the Ensemble Garage, and Toner Quinn of the Journal of Music. 
Music Current is also currently seeking composers to propose a new work for Dublin Sound Lab to be performed at the festival in 2023. Find out more: https://bit.ly/3CAdiev
For further information on Music Current 2022, and to purchase tickets, visit: http://www.musiccurrent.ie/2022/
Published on 9 March 2022