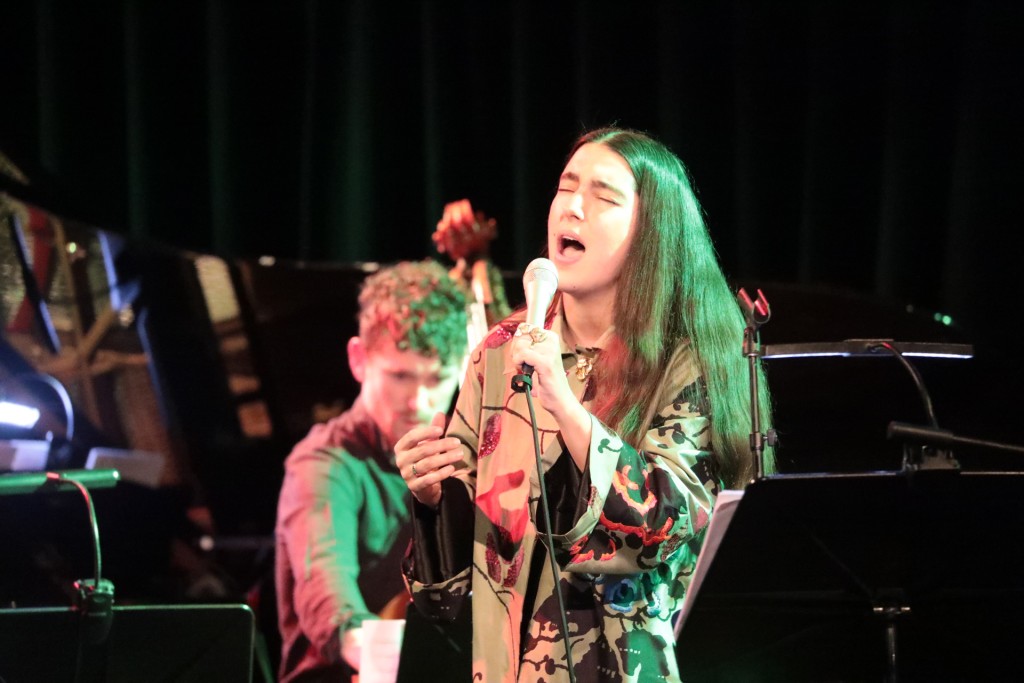 Most Popular Articles, Reviews and News of 2020
A list of the top ten most read pieces of 2020 on the Journal of Music.
How has the pandemic affected the live music industry? How did the arts secure the levels of funding it did this year? How 'Irish' is Irish traditional music in a postnational music scene? And how do you grow your record label in the 2020s? This year's most read articles, reviews and news items on the Journal of Music covered these topics and more. 
Also among the most read were reviews of albums and digital concerts by artists such as Denise Chaila, Muireann Nic Amhlaoibh, Lankum and Jennifer Walshe. And in a year in which the music scene lost a number of legendary artists, we published our tributes to Ben Lennon, Brendan Mulkere, Brendan McGlinchey and Chris Droney.
See below the full list of most read articles, reviews and news of 2020. 
Articles
1. Is It Time to Separate Irish Traditional Music from Irishness?
2. 'Ireland Performs' Series Backed Musicians into an Uncomfortable Corner
3. The Silencing of An Spidéal – Why Catherine Martin Needs to Set Out a New Vision for the Arts
4. The Unresolved Mystery of David Gray
5. Musicians and Identity – Why There Was Such a Strong Reaction to Minister Heather Humphreys' Comments
6. It's Up to Us: How to Grow Your Record Label in the 2020s
7. How the Arts Made Their Funding Breakthrough
8. There is No Going Back Now: Live Music and the Pandemic
9. Leo Rowsome: A Man Ahead of His Time
10. How Can the Arts Plan in This Uncertainty?
– 

Denise Chaila and God Knows performing at the National Gallery as part of Other Voices' Courage series was the most popular review of the year. 
Reviews
1. A Sound You Can't Predict: Denise Chaila as part of Other Voices' Courage
2. Traditional Music's Slow-Changing World: Breanndán and Cormac Ó Beaglaoich's Slí na mBeaglaoich on TG4
3. Carrying So Much: Liam O'Flynn and the Tradition: Liam O'Flynn – Píobaire on TG4
4. New Music Up a Notch: New Music Dublin 2020
5. The Futures We are Imagining are Too Narrow: Óró and Jennifer Walshe's Ireland: A Dataset
6. Ghosts in the Theatre: Lankum's A National Disgrace
7. Understanding the Core Tradition: Rogha Raelach 
8. Humours of the Sea: Muireann Nic Amhlaoibh's Thar Toinn / Seaborne
9. The Land From Which it Came: Decade by Fidil
10. Uncovering an Historical Irish Composer: John F. Larchet: Complete Songs & Airs by Niall Kinsella
– 

Brendan Mulkere passed away in August.
News
1. RTÉ Investigation Highlights Sexual Abuse in Irish Traditional Music
2. RIP Fiddle-player Ben Lennon
3. RIP Fiddle-player and Teacher Brendan Mulkere
4. New Brendan and Cormac Begley Television Series to Explore Music in the West of Ireland
5. COVID-19: What Help is Available for Artists and Arts Organisations?
6. RIP Fiddle-player Brendan McGlinchey
7. Nominees Announced for 2020 International Folk Music Awards
8. RIP Johnny Connolly – King of the Melodeon
9. Irish Musicians Showed 'Remarkable Lack of Creativity' after Economic Crash, says Yale Professor
10. RIP Concertina Player Chris Droney
Published on 15 December 2020