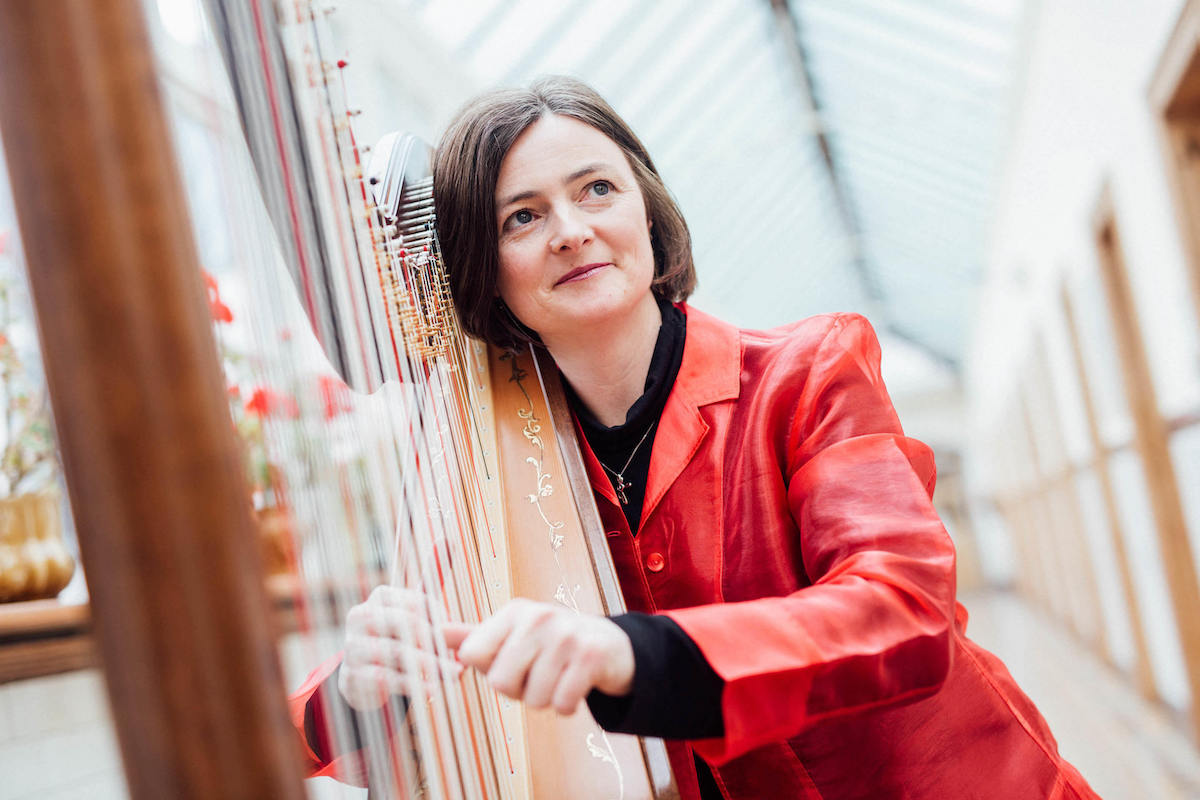 Latest Appointments in Music (January 2022)
A round-up of recent appointments including AIM Ireland, Newpark Academy of Music, Gteic Gaoth Dobhair, Royal Northern College of Music, Ulster Orchestra, and the Royal Musical Association.
The Association of Independent Music Ireland, AIM Ireland, has announced the appointment of Gill Dooley as its new CEO. Artist manager and music consultant Dooley joined the organisation in 2021 as interim CEO to bring the organisation through its first stages of operation. AIM Ireland now represents more than 100 members including Rubyworks, Diffusion Lab, Faction, Camden Recording Studios, Big & Bright, In Bloom Agency, CWB, Paragon, and Singular Artists, among others. 
Commenting on her appointment, Dooley said: 
The response to AIM Ireland launching both domestically and overseas through our first 6 months of operating has been extremely encouraging. To be appointed to the board of IMPALA, to become a member of WIN, these are vital steps that a national association needs to take to ensure Ireland has a voice at the table for industry wide decisions and policy. 

At a local level, we continue to see challenges for our members: artist managers, music producers, music PRs, promoters, publishers, labels and more – and as we grow and develop we strive to continue to offer them resource, access to education and insights, offers, promotions, networking opportunities and this year, access to routes to funding also.
For more, visit www.aimireland.ie/news-1
–
Newpark Academy of Music has announced the appointment of trumpet player and lecturer Eoghan Cooke as the new Festival Director of the 2022 Newpark Music Festival.
Cooke began playing trumpet with the Artane Boys Band and subsequently attended TU Dublin Conservatoire (formerly the DIT Conservatory of Music and Drama) for a Bachelor of Music degree, studying with Eamonn Nolan. After several years of freelance playing, and working as the Orchestra Director in Loreto College, St. Stephen's Green, he moved to Denmark to complete a Master's degree in Music at the Royal Academy of Music, Aarhus, with Prof. Kristian Steenstrup.
Since then, he has worked as a freelance musician, performing with the RTÉ National Symphony Orchestra, RTÉ Concert Orchestra, Ulster Orchestra, Irish National Opera, and the Orchestra of the Wexford Festival Opera, as well as recording for television, film and radio. He has played and recorded with a number of indie musicians such as Hamsandwich, Mick Flannery, and Susan O'Neill. In 2020, Cooke was appointed Assistant Lecturer in Trumpet at the TU Dublin Conservatoire, and has been teaching at the Newpark Academy of Music since 2019. He has worked as a tutor for the Irish Youth Wind Ensemble and the Dublin Youth Orchestras. 
Commenting on the appointment, Grace Tallon, Director of the Newpark Academy of Music, said: 
I am delighted that Eoghan Cooke, a visionary and dynamic educator and performer, will lead the festival team. Eoghan brings a wealth of experience, particularly in the area of mentoring young musicians and youth ensembles. We look forward to bringing an exciting festival to you this year, under his leadership.
Find out more: https://newparkmusic.ie/festival-2022/
–
Mairéad Ní Mhaonaigh has been appointed as Artist in Residence at the tech hub Gteic Gaoth Dobhair in Donegal, part of the Gaeltacht network of digital hubs.  
The Gteic hubs are a central part of Údáras na Gaeltachta's strategy and have been created to encourage entrepreneurship and support remote working in Gaeltacht areas. 
The residency aims to develop the connections between economy, culture and community.
Ní Mhaonaigh, who is from Gaoth Dobhair, is a renowned fiddle-player and singer with the group Altan. She was awarded the TG4 Gradam Ceoil Musician of the Year award in 2017.  
For more, visit: https://bit.ly/3o32BuK
–
The Royal Northern College of Music has announced the appointment of harpist and composer Dr Anne-Marie O'Farrell as Tutor in Harp and Junior RNCM Tutor in Harp. O'Farrell begins her new role in Manchester this month.  
O'Farrell is a renowned composer and musician. She has performed across the world as a solo artist and accompanist, and with numerous orchestras and ensembles including Irish Baroque Orchestra, RTÉ Concert Orchestra, Crash Ensemble, Irish Memory Orchestra, and the RTÉ National Symphony Orchestra with which she premiered Ryan Molloy's concerto Gealán. O'Farrell has also released several solo albums including Just So Bach (2008) and Embrace: New Directions for Irish Harp (2021), along with Duopoly with Cormac De Barra (2014). She has taught for many years in Ireland including at TU Dublin Conservatoire, Maynooth University and Mary Immaculate College.
In 2021, she was commissioned by the RTÉ National Symphony Orchestra to write a new work for New Music Dublin, which resulted in the five-movement piece Eitilt.
For more, visit: https://www.rncm.ac.uk/people/anne-marie-ofarrell/
–
The Ulster Orchestra has announced the extension of Daniele Rustioni as Chief Conductor of the orchestra for another season. The conductor's current contract ends this year, but the extension will see him work with the orchestra for the 2022–23 season and conduct a number of major concerts.
Rustioni is from Milan and studied piano, organ and composition at the Milan Conservatory. He is a renowned conductor of both opera and symphonic works and worked as the Principal Conductor of Opéra National de Lyon during the 2017–18 season. He is also the Principal Conductor of the Orchestra della Toscana, a position he has held since 2011. Rustioni was appointed Chief Conductor of Ulster Orchestra in 2019.
On 4 February, Rustioni will conduct the orchestra performing Mahler's Symphony No. 4 with soloist soprano Erika Baikoff at the Ulster Hall in Belfast.  
For more on the upcoming season, visit: https://www.ulsterorchestra.org.uk/whats-on/
–
Dr Clair Rowden, Musicologist at Cardiff University's School of Music, has been appointed Vice President of the Royal Musical Association (RMA), the professional body for academic musicians and musicologists in the UK. The appointment has a tenure of five years, during which Dr Rowden will also serve as Chair of Events Committee.
Dr Rowden previously served on the RMA Council and Search and Awards Committees between 2011 and 2013, and organised the RMA annual conference in collaboration with Welsh National Opera in 2012.
Commenting on her appointment, Dr Rowden said: 
Throughout my career, I have always endeavoured to link research, institutions and individual researchers with performance and audiences through knowledge transfer and engagement with the music professions.

As Vice President, and Chair of the RMA Events Committee, I aim to facilitate exchange and to communicate the ways in which research can inform, assist and invigorate the work of practitioners and the experiences of audiences. In this way the RMA can strengthen its role as ambassador, advocate and facilitator, bringing wide-ranging academic, musical and cultural experiences to diverse audiences and communities to develop knowledge, artistry and employability, adaptability and wellbeing.
For more, visit: www.cardiff.ac.uk/news/view/2598571-dr-clair-rowden-appointed-vice-president-of-royal-musical-association
 –
Concertina-player, dancer and composer Caitlín Nic Gabhann has also been appointed Traditional Artist in Residence at UCC. See full details here.
For December 2021 appointments in music, see here. 
Published on 26 January 2022