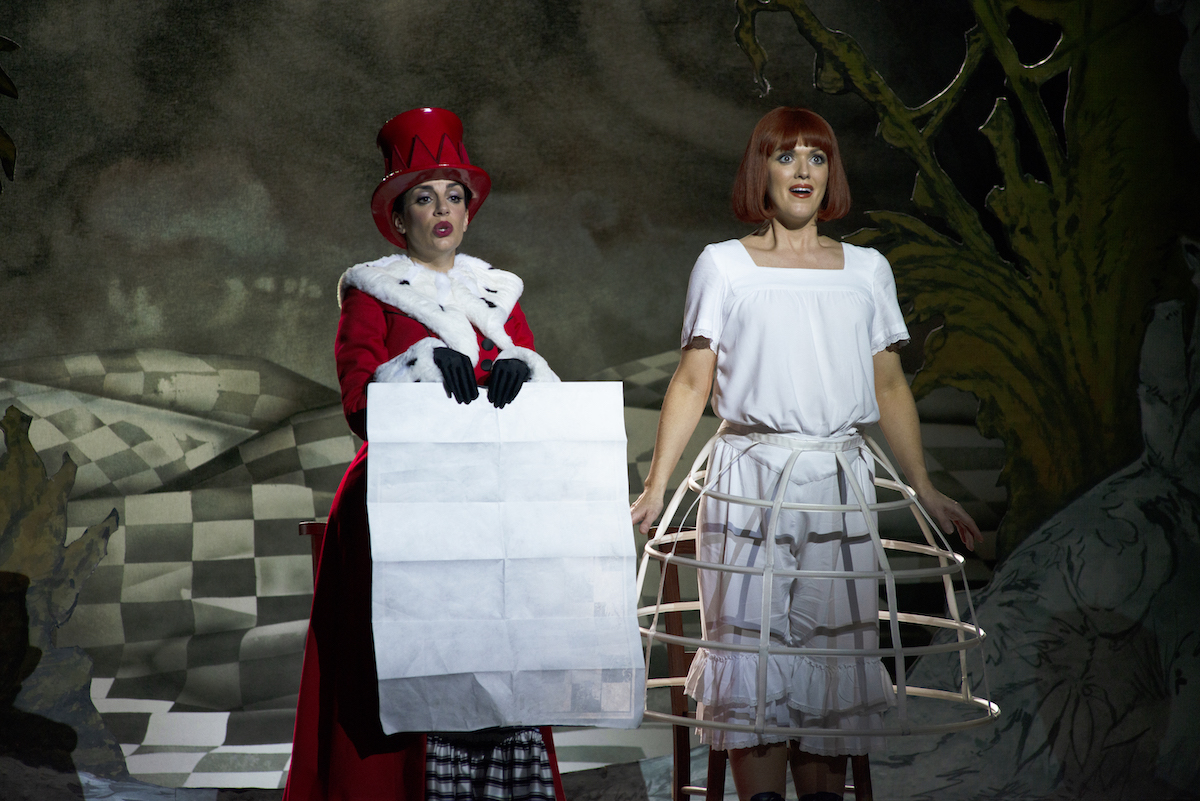 Irish National Opera Launches New Season
Claudia Boyle, Giselle Allen, Naomi Louisa O'Connell, Gavan Ring, Sinéad Campbell Wallace, Tara Erraught and Paula Murrihy to feature.
Irish National Opera's 2021/22 season has been announced today (24 June) and features a programme of outdoor and onstage performances as well as a series of filmed productions, beginning on 7 July and running until June 2022. 
'It's been a most exciting year at INO,' said artistic director, Fergus Sheil. 'Hectic, changeable, unpredictable and challenging. And yet peculiarly rewarding as the best laid plans had to be revisited and reshaped to keep opera alive as we found new ways of bringing it to our audience.'
This new season is INO's largest yet, and includes several productions originally planned for last year's programme. 'Opera at any time is a complex matrix to manage, and for the last 16 months we have all been grappling with extra dimensions of that complexity,' added Sheil. 
The richness of our new offering is explained by us having had to carry forward productions from last season, and also branch out to find new connections with opera-lovers. 
The new season will see the company present 58 performances, including 6 operas by Irish composers, with 4 world premieres and 9 new productions. 
On film
The first production of the season will be a series of late-night outdoor screenings of Edwina Casey's new screen adaptation of Peter Maxwell Davies' opera The Lighthouse. Starring tenor Brenton Ryan, baritone Ben McAteer and bass John Molloy, The Lighthouse will be presented in six outdoor locations across Ireland from 7 to 17 July. In November, INO will present an onstage production of The Lighthouse, featuring Molloy, McAteer, and tenor Gavan Ring.  
On 27 July, a new filmed opera by Amanda Feery, A Thing I Cannot Name, will stream online in conjunction with the West Cork Literary Festival. This world premiere, with a libretto by Megan Nolan, explores experiences of female desires and features sopranos Kelli-Ann Masterson and Rachel Goode and mezzo soprano Aebh Kelly. Alice's Adventures Under Ground is the third film featured in the new season and will star Claudia Boyle as Alice. This opera by Gerald Barry – which is a combination of Lewis Carroll's Alice's Adventures in Wonderland and Alice Through the Looking Glass – will be available to view online for six months, from 5 November. An album of the production will also be released on 5 November, via Signum Records. 
Outdoor and onstage
From 5 to 14 August, INO will present a series of five outdoor performances of Richard Strauss' Elektra, starring Belfast soprano Giselle Allen in the leading role. The new production by Conall Morrison will be presented in association with Kilkenny Arts Festival and will take place in the city's Castle Yard. Brian Irvine and Netia Jones's Least Like The Other – Searching For Rosemary Kennedy, will tour venues in Dublin, Cork and Limerick from 11 to 25 September. The opera, which first launched in 2019 at the Galway International Arts Festival, is based on the life story of John F. Kennedy's sister and stars Naomi Louisa O'Connell. Featuring soprano Sinéad Campbell Wallace in the title role, INO will present a new production by Annabelle Comyn of Beethoven's Fidelio at Dublin's Gaiety Theatre from 7 to 13 November. 
The 2021/22 season will also feature onstage productions of Vivaldi's Bajazet with Niamh O'Sullivan and the Irish Baroque Orchestra performing under conductor Peter Whelan; Bizet's Carmen starring Paula Murrihy and the RTÉ Concert Orchestra under conductor Kenneth Montgomery; and Maria Stuarda by Donizetti, featuring Tara Erraught with Fergus Sheil conducting the INO Orchestra. Elaine Agnew and Jessica Traynor's new community opera Paper Boat will receive its world premiere in Galway from 21 to 23 April. The Galway 2020 project is being presented by Music for Galway and is specifically based on St Nicholas' Church (where it will be performed) which celebrated its 700th anniversary in 2020. 
Also included in the season is INO's first virtual reality community opera, Finola Merivale's Out of the Ordinary. The work is being written with communities in the Aran Islands, Tallaght and South Dublin, and directed by Jo Mangan. It will be presented in locations around Ireland in summer 2022. Composer David Coonan and writer Dylan Coburn Gray's new youth opera Horse Ape Bird is INO's first-ever specially-commissioned youth opera and will take place in June 2022. 
For further details and booking for all productions, visit www.irishnationalopera.ie
Published on 24 June 2021