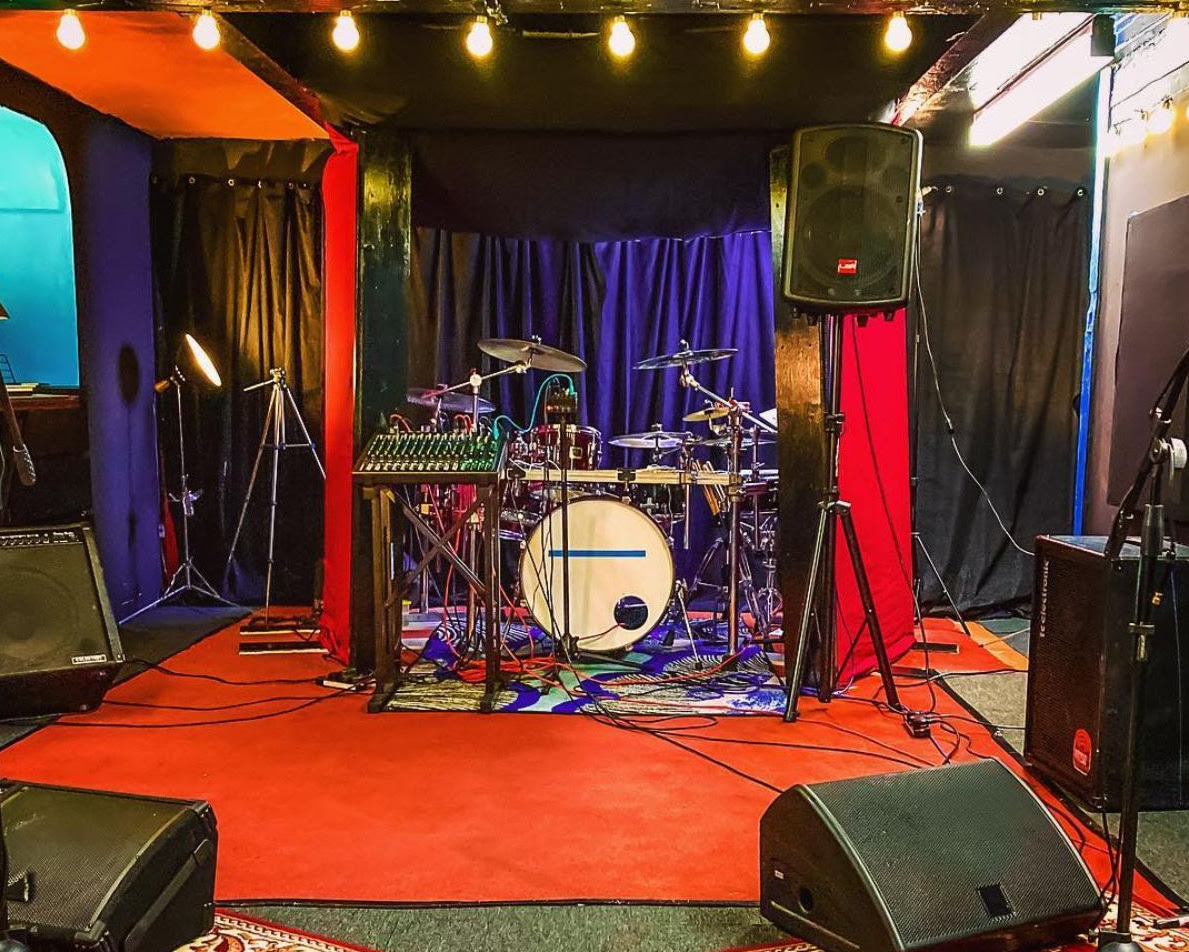 Improvised Music Company Launches Rehearsal Space in Dublin City
Musicians can book the space to rehearse, write, and shoot videos; funding and artist development opportunities also available.
Improvised Music Company (IMC) has launched a free rehearsal and collaboration space for jazz musicians and improvisers in Dublin city centre. The Space Programme was devised to provide a suitable venue for artists to develop their craft and practice together.
For this project, IMC are partnering with multi-use studio The Bunker on Talbot Street where the space is located. The Space is intended for duos, trios, bands and ensembles to rehearse, write together, and shoot videos and photos. The venue is not suitable for public performances yet, or for use by solo artists as the programme is to encourage collaboration. The Space has the capacity to hold up to fifteen musicians, and has two adjoining rooms that can be used in tandem. There is also a full backline in place for musicians to use as they need. 
The Space is available to artists from 1 April on Sundays and Mondays. For further information and to book your slot, visit: www.improvisedmusic.ie/activities/the-space-programme
Artist opportunities
IMC also have a number of artist opportunities currently open for applications. In 2022, IMC will celebrate 30 years and has launched the 30/30 programme to acknowledge 30 of Ireland's outstanding improvisers. Artists can apply, or be nominated by others, and the successful thirty will receive a bespoke mentorship programme including performance opportunities, publicity, recording, and artist development. The deadline for applications or nominations is 31 March. 
IMC's Incubator Programme is a new funding project that will invest in two improvisation artists a year, providing them with space and resources to create and refine their music. The project will operate on a 'patron-style' format where audiences can invest directly in artists, and IMC will match this investment. Patrons or 'Champions' will receive regular updates on artists' goals, progress and the artistic process. Artists can apply to the Incubator Programme until 17 April. 
Other opportunities currently being provided by IMC are its Navigator Music Residency programme for jazz and improvisation artists; and the BAN BAM Commission & Development Award 2022/2023 for female and gender-minority composers on the island of Ireland. 
For further information on all artist opportunities, visit: www.improvisedmusic.ie/news/
Published on 24 March 2022