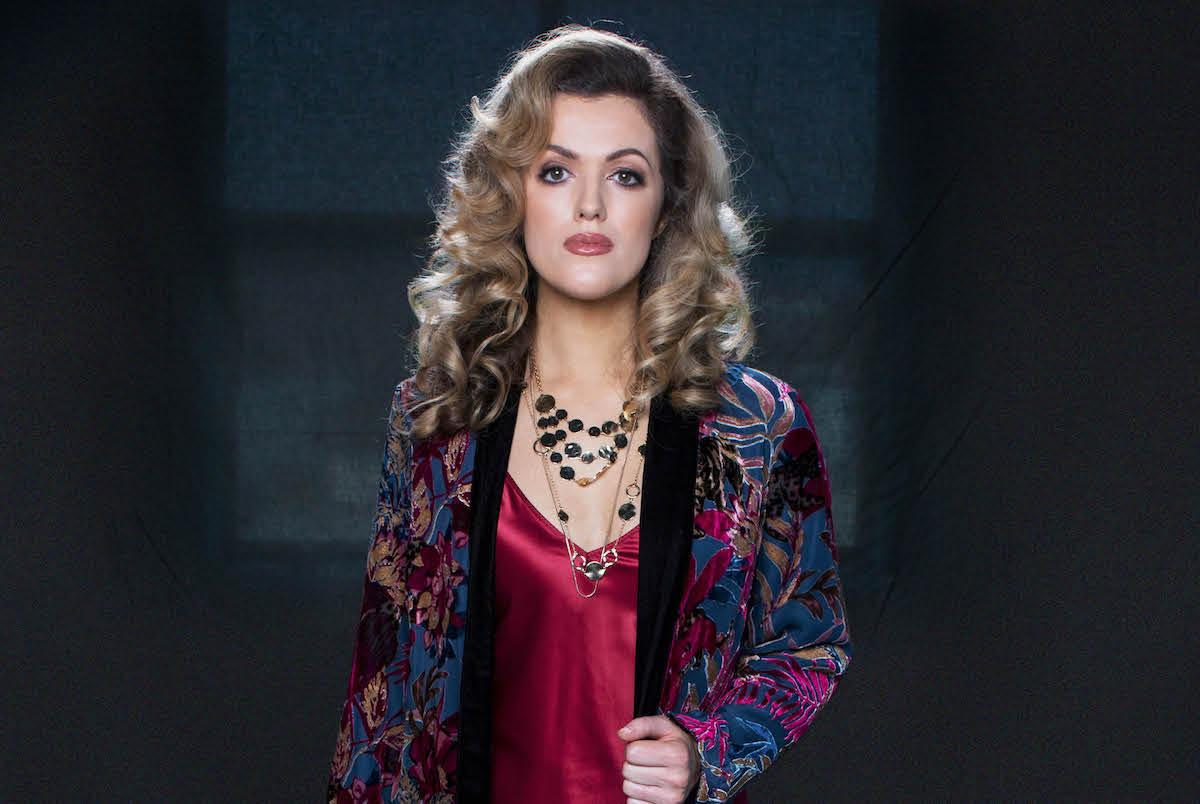 'A huge, collective act of creativity and defiance': Irish National Opera Commissions 20 Online Operas from Irish Composers as Part of New Season
New season features a major commissioning project plus live operas by Gerald Barry, Brian Irvine and Netia Jones, Mozart, Puccini, Tom Johnson, Amanda Feery, Elaine Agnew, Vivaldi and live-streamed concerts by Tara Erraught, Paula Murrihy and Sharon Carty.
Irish National Opera has announced its new reconstructed season, responding to the challenges brought about by the pandemic. Along with live operas with restricted audiences, live-streamed concerts and regional tours, it features a major new commissioning project titled '20 Shots of Opera' from twenty different composers and a large cast of artists.
'Like every individual and every company,' Artistic Director Fergus Sheil and Executive Director Diego Fasciati said introducing the season, 'Irish National Opera has been rocked by the shockwaves caused by the Covid-19 pandemic. Much work has sadly been lost – three major productions by INO alone – but unexpected directions have opened up and new projects have also blossomed.'
Live opera
The company has rescheduled two of its productions – Bizet's Carmen and Rossini's William Tell – for later seasons, but are planning instead a range of live work, including the Irish premiere of Gerald Barry's Alice's Adventures Under Ground with Claudia Boyle as Alice (May 2021); Puccini's La bohème with Celine Byrne as Mimì, in Wexford, Cork, Dublin and Limerick (Feb 2021); the return of Brian Irvine and Netia Jones' Least Like The Other with a new 16-channel surround sound experience (Oct 2020); Mozart's The Abduction from the Seraglio in Dublin, Wexford and Limerick with Boyle as Konstanze (Dec 2020); Elaine Agnew's Paper Boat in Galway with Sharon Carty, Bríd Ní Ghruagáin and community music groups (Dec 2020); Tom Johnson's The Four Note Opera in Dublin featuring Kelli-Ann Masterson (Jan 2021); Vivaldi's Bajazet with Filippo Mineccia and Niamh O'Sullivan (April 2021); and a new opera by Amanda Feery, A Thing I Cannot Name, directed by Aoife Spillane-Hinks (June 2021).
There will also be live-streamed concerts this October and November with Paula Murrihy, Sharon Carty and Tara Erraught, broadcast from Dublin Castle, Kilkenny Castle and Castletown House. In November, there will be a regional tour featuring INO studio singers Kelli-Ann Masterson, Rachel Goode, Aebh Kelly and David Howes.
New commissions
The '20 Shots of Opera' project consists of 20 online operas of five to eight minutes written for a small cast of singers and musicians and all written during the pandemic. The works will be broadcast from 17 December and the commissioned composers are Gerald Barry, Éna Brennan, Irene Buckley, Linda Buckley, Robert Coleman, David Coonan, Alex Dowling, Peter Fahey, Michael Gallen, Andrew Hamilton, Jenn Kirby, Conor Linehan, Conor Mitchell, Gráinne Mulvey, Emma O'Halloran, Hannah Peel, Karen Power, Evangelia Rigaki, Benedict Schlepper-Connolly and Jennifer Walshe.
All of the operas will be shot in Dublin's Gaiety Theatre with the RTÉ Concert Orchestra under conductors Elaine Kelly and Fergus Sheil and a team of directors and designers under series director Hugh O'Conor. The 27 singers include Orla Boylan, Claudia Boyle, Michelle O'Rourke, Gavan Ring, Imelda Drumm and Andrew Gavin.
'I wanted a project that would involve a huge array of Irish talent,' says Sheil. 'Composers, writers, singers, instrumentalists, directors and designers. But one where everybody would work in small groups or on their own. Something that would be both small and large at the same time. Something that would be resilient as a project and not easily fall victim to the fluctuations of future circumstances. I think of it as a huge, collective act of creativity and defiance.'
We will be filming the operas in different spaces around the Gaiety Theatre, a venue which has been central to opera in Ireland since the late 19th century. Of course its strongest association is with traditional grand opera. 20 Shots of Opera is a chance to re-imagine opera within this hallowed space. It feels a bit subversive. 
Among the works are an Irish-language opera titled Glaoch by Linda Buckley, with a text by Doireann Ní Ghríofa; Mrs Streicher by Barry, a setting of letters Beethoven wrote about his laundry, food and servant problems; The Wait by Emma O'Halloran which tells the story of a woman in her house, waiting as the waters rise outside; Dust by Benedict Schlepper-Connolly, a quiet lament from a near future; and Dichotomies of Lockdown by Jenn Kirby, in which two people navigate the various stages of lockdown, finding beauty in the mundane.
To view the launch of the full season, which includes interviews by Fergus Sheil with Claudia Boyle (in which she sings the opening of the Barry opera), Linda Buckley and Netia Jones, and a performance by Celine Byrne, see below. For full details on all upcoming productions, visit www.irishnationalopera.ie.
Published on 2 October 2020