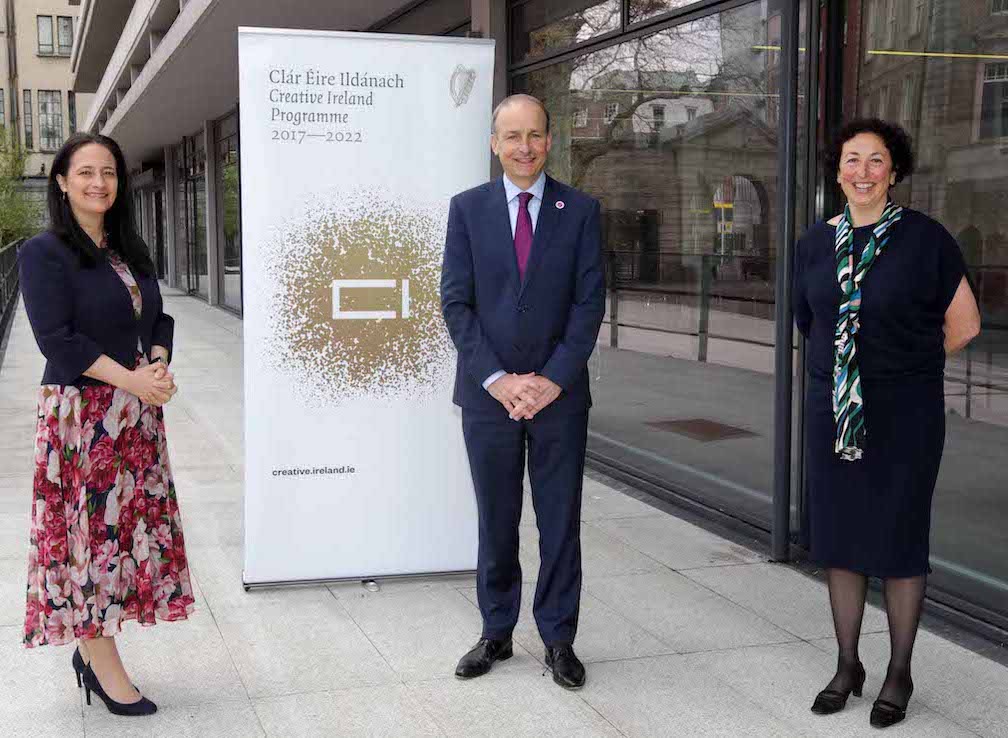 Creative Schools Intake to Increase to 190 Schools in 2021
Figure up from 164 last year; new artist-in-residence programme for schools also announced at Creative Youth conference.
The Minister for Arts Catherine Martin has announced that 190 schools will be invited to participate in the Creative Schools initiative this year. The scheme, which was established in 2018, grants Irish schools funding to develop a plan for creativity and provides the schools with a Creative Associate – either an artist, creative practitioner or educator – to work with them. The scheme began with 150 schools and was increased to 164 last year.
The announcement was made at the Creative Youth conference last Thursday (13 May), which was organised by Creative Ireland. The deadline for applications for Creative Schools 2021 is 10 June.
Minister Martin also announced funding for three other programmes. Fighting Words, which was co-founded by writer Roddy Doyle, has received increased funding to develop creative writing projects with a focus on DEIS schools, i.e. those at risk of educational disadvantage; Youth Theatre Ireland has received increased funding to further support youth theatre groups across Ireland and attract new members; and a Creative Technologies initiative will train youth workers so that young people have more access to technology- and digital-based creative activities.
Speaking at the conference, Minister Martin said:
I am acutely aware of the need for young people to connect – or indeed reconnect – with their creative pursuits – and their friends. I am equally aware that government can and must support them to do so. … I believe our collective challenge as we emerge from this pandemic is to recognise the value of creativity as we respond to the mental health and well-being needs of our children and young people, to help them re-kindle old connections and to forge new ones in an inclusive manner. 
Artists for schools
Also announced at the conference by Minister for Education Norma Foley is a new artist-in-residence programme for schools. Speaking at the event, she said: 'The Department of Education has been working on a new artist-in-residence programme, which will give schools all over the country the opportunity to work with a professional artist on unique, imaginative projects designed to inspire and empower our young people.' Full details to follow.
The Creative Youth Conference featured a range of speakers and expertise on education and creativity. Among them were Professor Anne Looney of the Institute of Education in DCU, Arlene Forster of the National Council for Curriculum and Assessment, Andreas Schleicher of the OECD, and Bo Stjerne Thomsen of the Lego Foundation. The Taoiseach Mícheál Martin opened the conference.
The emphasis was on discussing how creativity can be further incorporated into the education system, to improve well-being and also to build stronger communities and contribute to the future economy.
Watch the full event below. For more on Creative Ireland, visit www.creativeireland.gov.ie.
Published on 18 May 2021