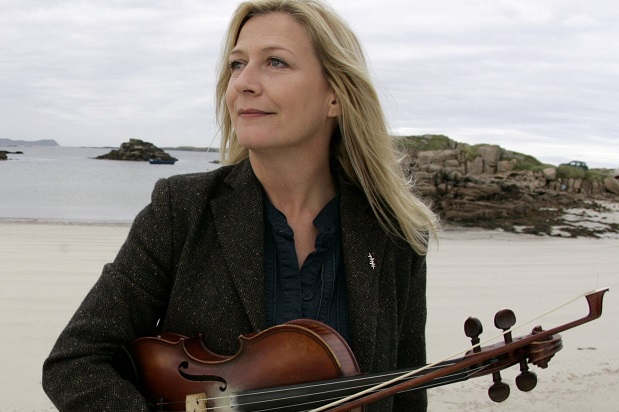 10 Traditional Music Composers Commissioned for RTÉ Radio 1 'Faoiseamh' Series
Featured composers include Mairéad Ní Mhaonaigh, Edel Fox, Eoin Dillon, Emer Mayock and Johnny Óg Connolly.
'Faoiseamh' is a new music project in which ten traditional music composers have been commissioned to write tunes to reflect the lockdown period during the pandemic. Commissioned by the RTÉ Radio 1 traditional music programme The Rolling Wave, which is presented and produced by fiddle-player Aoife Nic Cormaic, the series has already broadcast the first five sets of tunes on 28 June. The remaining five pieces will be featured on this Sunday's programme on 12 July.

The first five commissions feature two tunes from fiddle-player and Altan member Mairéad Ní Mhaonaigh, a slow air called 'An Grian Stad', which runs into a slow reel, 'The Halting Sun'; a waltz; 'An Páistín Fiach' by accordionist Johnny Óg Connolly; accordionist Josephine Marsh accompanied by her son Andrew on the bouzouki for her hornpipe 'Into a Brighter Day'; uilleann piper Eoin Dillon's air and jig 'Tearmann'; and concertina player Edel Fox's two jigs 'The Glint in Her Eye' and 'An Solas sa Dorchadas', both of which she wrote for her two young daughters. 

The second five commissions of the series will feature new tunes by fiddle-player Charlie Lennon, flute-player Emer Mayock, accordionist Bryan O'Leary, flute-player Tommy Fitzharris and fiddle-player Liz Carroll. 

Commenting on the series, Nic Cormaic said:

With people largely confined to their homes from mid-March, The Rolling Wave was conscious that musicians suddenly found themselves silenced and without access to their usual creative outlets.  Gigs, tours, festivals, album launches had all been cancelled indefinitely and there was a great deal of anxiety and uncertainty in the air. 'Faoiseamh' was developed in order to give traditional musicians and composers the opportunity to create a musical record of this time.

The new commissions will also be included in the Irish Traditional Music Archive (ITMA) tune resource, Port, including recordings and transcriptions, which is freely available to view. A full playlist of all the 'Faoiseamh' compositions will be published on RTÉ Culture. 
Tune into The Rolling Wave at 9pm on 12 July on RTÉ Radio 1 to listen to the rest of the 'Faoiseamh' commissions.
To listen back to the previous programme, visit https://bit.ly/328GwkH
Published on 8 July 2020