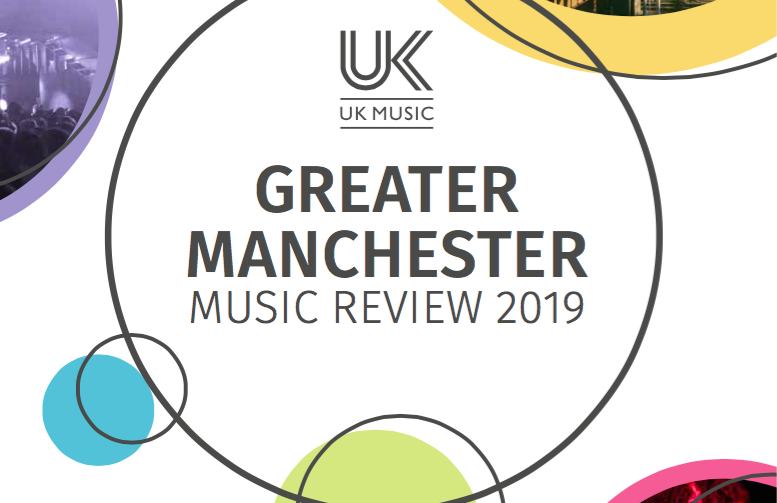 'It is quite a lot harder now... for new talent': Report calls for Music Board for Greater Manchester
Recommendations include support for grassroots venues and wider music education access.
A new review of music in Greater Manchester has called for the establishment of a Music Board to support the local industry and nurture upcoming talent.
The review, which was commissioned by the Greater Manchester Combined Authority and produced by UK Music, argues that there is a need for 'greater co-ordination and connectivity across the region's music scene'. Michael Dugher, CEO of UK Music, says:
A new Music Board would get all the right people around the same table. It's worked in other cities around the world and it will really make a big difference to the city region in and around Manchester.
The review points to examples in San Francisco and Seattle where similar boards have had an impact.
Grassroots support
Greater Manchester, with a population of 2.8 million, is renowned for its music scene with venues such as the Manchester Arena and Bridgewater Hall, the success of bands such as Oasis and orchestras such as the Hallé, but there is concern that there is not enough support for grassroots venues, the development of new talent, and music education services.
Andy Turnham, Mayor of Greater Manchester, writes: 'We need to start by recognising that the music industry has changed since 1989. It is quite a lot harder now than it was then for new talent to get noticed and to break through….' He adds that it is
…time to take an honest look at ourselves: to understand our strengths, what works well for our artists and audiences; but also to be aware of our weaknesses and what more we can do to stay ahead of the game…
Among the other recommendations in the review are the setting up of a talent pipeline fund with grants of up to £5,000, more protection for smaller venues and studios including business rates relief, and better networking opportunities and showcases.
The review also states that 50 per cent of children at independent schools get sustained music tuition while the figure for state schools is just 15 per cent. The document states that education provision needs to be reviewed in the region to ensure wider access. 
The review was co-chaired by BPI and Brits Chair, and former Sony Music CEO, Ged Doherty, Crisis Management Director Karen Boardman, and Martyn Walsh of the group Inspiral Carpets.
Download the full report below. For more, visit www.ukmusic.org.
Published on 19 July 2019