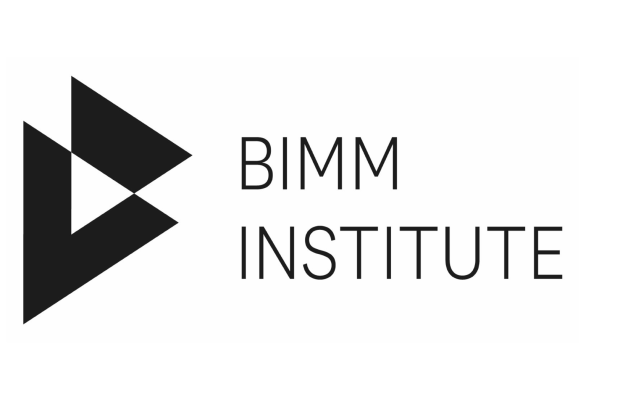 Recruitment & Admissions Manager
Friday, 14 May 2021, 5.00pm
Post: Recruitment & Admissions Manager
Reporting to: Executive Principal and BIMM Institute Dublin College Principal
Contractual Hours: 09.00am to 5.30pm - 5 days per week (37.5 hours)
About BIMM Institute:
With over 35 years' experience helping students launch successful careers in Music, Film and Performing arts and located in some of Europe's most creative cities - London, Berlin, Dublin, Brighton, Manchester, Bristol, Hamburg and Birmingham. BIMM Institute is proud to be the largest and leading provider of creative arts education in Europe.
We offer a broad range of Higher and Further Education courses in popular music, performing arts and film and screen – including BA(Hons)/BMus Degrees, nationally accredited Diplomas and MAs. Our professional, highly vocational and real-world courses include studies in music performance, performing arts, songwriting, music production, music business, event management, music marketing, media and communication, film and screen.
Person Specification
The Recruitment & Admissions Manager is responsible for all aspects of the recruitment process at BIMM Institute Dublin.  BIMM Institute Dublin offers a number of courses at Diploma,  Degree and Post Graduate level for which you will be responsible; these include the 4-year BA (Hons) in Commercial Modern Music validated by TU Dublin.  Whilst our courses are recruited through both the CAO system and privately, all students must be assessed by BIMM Institute Dublin teaching staff to gain a place on the courses. You will be expected to ensure that all programmes recruit a high calibre of student and reach the target number set by the Board.  Will you need to have a comprehensive and current knowledge of all aspects of music performance and music related education sector in Ireland and report regularly on this to the college management team.
As a team leader you will manage the Recruitment & Admissions team and lecturers who conduct auditions in each of the specialist areas of the college. As an ambassador for BIMM Institute Dublin, you will liaise with feeder schools and colleges and with other external agencies in order to promote the college.
Desirable criteria 
Ability to take initiative and responsibility
Ability to identify areas for improvement in administrative systems and propose solutions
Ability to identify, devise and implement innovative practice in recruitment strategies
 Key Accountabilities
1.   Agreeing and Meeting Recruitment Targets
Work with the Executive Principal and College Principal to set annual recruitment targets  for the college
Develop an annual recruitment strategy for all

BIMM

Institute Dublin courses
Make regular reports to the Executive Principal and College Principal in recruitment progress and any recommended adjustments to in year strategies
Meet all set recruitment targets each year
2.   Applications and Auditions for Prospective Students
Provide accurate advice to all prospective students/parents/teachers via email, social media, webchat, phone, and in person
Ensure college Reception staff have accurate information and are fully briefed on how to respond to prospective students
Ensure rapid response to all prospectus requests
Handle applications from prospective students through

BIMM

systems,  

CAO

and Quercus systems, as well as applications submitted directly to the college
Work closely with the

TU

Dublin Admissions, Registration and International Offices to process applications appropriately
Maintain regular contact with all applicants, particularly non-

EU

and overseas applicants
Input all student data on college databases in line with best practice
Plan and arrange all audition schedules to maintain high level of auditions in all disciplines at

BIMM

Institute Dublin throughout the year
Lead audition and interview sessions as required
Manage all aspects of the work of the Recruitment

&

Admissions team to include overseeing Open Day and Audition staff
Engage lecturers and schedule audition and interview timetables
Process all completed audition information
Work with other senior management to select and train audition team for all disciplines
Make appropriate offers to qualifying students
Conduct regular checks on the quality of auditions in all disciplines and rapidly address any issues of concern
Support

BIMM

Group Enrolment Project annually
3.   Marketing and Advertising
Work closely with the Executive Principal, College Principal other senior members of staff to develop marketing and promotion strategies
Ensure the prospectus, website and social media channels are up to date, accurate and fully informative
Plan and manage all promotional aspects of college Open Day events, including attendance at

TU

Dublin Open Days
Liaise with Marketing Department to ensure websites are up to date in respect of Recruitment

&

Admissions information
Foster sustainable links with feeder schools and colleges locally, nationally and internationally
Arrange a

BIMM

Institute Dublin presence at recruitment events such as careers fairs, conventions, schools and colleges
Monitor the effectiveness of all advertising
Work closely with Recruitment

&

Admissions

&

Marketing Assistant  and

BIMM

Group Community Manager to ensure strategic effective and accurate content is created
Work closely with

BIMM

Group Digital Content Manager to ensure strategic and effective email campaigns are created
Work closely with

BIMM

Group Performance Manager to create digital ad campaigns while monitoring and reporting on budget and effectiveness 
4.   Controlling delegated Recruitment budgets
Create and oversee all aspects of the Recruitment

&

Admissions budget
Create and oversee all aspects of local marketing budget
Prepare regular reports for the College Principal and Executive Principal
Provide comparative data of year-on-year applicant statistics
Prepare applicant profile statistics and analysis to inform the development of the recruitment strategy
5.   Contracts
Be responsible for all student contracts including internal progression
Track contracts and liaise with Student Finance team to ensure timely payment of fees
Keep accurate records of student contracts
Maintain regular contact with all students who have received a contract
Ensure any deferral requests are dealt with in line with

BIMM

Policy and that all deferrals are tracked regularly 
6.   Providing regular reports to the BIMM Board, SMT, CMT and for Recruitment & Admissions team meetings
Track and update spreadsheets and

BIMM

systems relating to marketing referral information, e.g. web enquiries, Open Day bookings etc.
Update monthly figures relating to number of auditions and interviews
Produce reports for Executive Board as required
Participate in fortnightly conference calls to discuss 'Enquiry to Enrolment' progress 
7. General Office Duties
Work with other members of the Recruitment

&

Admissions team to ensure all aspects of the day to day running of the office are handled in line with company policy
Regularly update and check all Recruitment

&

Admissions systems
Support junior members of the team as required
Carry out performance reviews and appraisals as required
Take minutes at Recruitment

&

Admissions meetings or delegate minute taking to team where required
8. Health & Safety 
Be fully aware of all

BIMM

Health

&

Safety regulations and maintain constant vigilance that these are adhered to by staff and students.
Work with other members of the recruitment and admissions team to ensure all aspects of the day-to-day running of the office are handled in line with Company policy.
Additional Duties
Supporting the College Principal in ensuring all

BIMM

Policy

&

Procedure documentation is up-to-date
Assisting with Graduation and Induction

&

Enrolment events
Playing an active role in the development and maintenance of administrative systems
Comply with and implement as appropriate, all of

BIMM

's policies and procedures, with particular reference Safeguarding, Equality and Diversity, and Health and Safety.
NB:  This is not a complete statement of all duties and responsibilities of this post.  The post holder may be required to carry out other duties in keeping with the nature of the post as directed by, and agreed with the Executive Principal and BIMM Institute Dublin College Principal
We are committed to establishing a culture of inclusivity across BIMM Institute, so that we truly represent the diversity of our students and the creative industries, both in what we teach and how we work.
All posts are subject to Right to Work checks.
Website