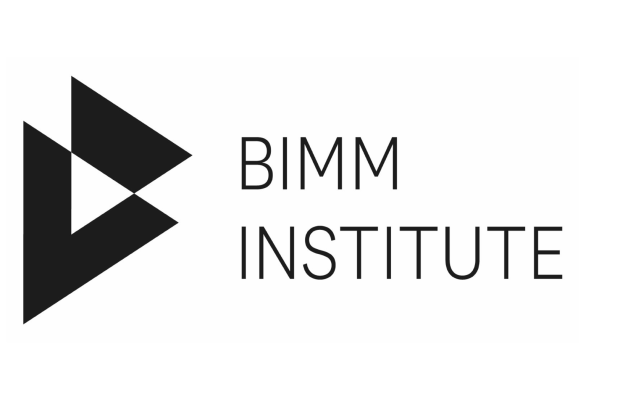 Quality Assurance Officer
Sunday, 16 May 2021, 5.00pm
Contractual Hours: 9:00AM-5:30PM Monday to Friday (37.5 hours per week)
About BIMM Institute:
With over 35 years' experience helping students launch successful careers in Music, Film and Performing arts and located in some of Europe's most creative cities - London, Berlin, Dublin, Brighton, Manchester, Bristol, Hamburg and Birmingham. BIMM Institute is proud to be the largest and leading provider of creative arts education in Europe.
We offer a broad range of Higher and Further Education courses in popular music, performing arts and film and screen – including BA(Hons)/BMus Degrees, nationally accredited Diplomas and MAs. Our professional, highly vocational and real-world courses include studies in music performance, performing arts, songwriting, music production, music business, event management, music marketing, media and communication, film and screen.
Person Specification
The post holder will be an experienced, highly motivated professional with a background in Higher Education (HE) Quality Assurance administration, as well quality assurance processes within a partnership setting. They will be primarily responsible for supporting the Head of Quality Assurance in the development and implementation of BIMM's Quality Assurance processes across all BIMM colleges and supporting the annual review cycle and programme of academic development activities, including writing any thematic reports linked to quality assurance activities. They will support BIMM College teams in preparations for various approval and review events and activities. 
The post holder is expected to work with minimum supervision and must be flexible in meeting the needs of the post. They must also be a team player who is used to working to tight deadlines, ensuring that staff and students alike are able to meet exacting standards of educational excellence. 
The post will report directly to the Head of Quality Assurance.
Essential Criteria for Applicant:
• Qualified to undergraduate degree level.
• Experience in a similar educational administrative role, including committee servicing and producing minutes.
• Previous experience of HE quality assurance systems and procedures.
• Experience of academic partnerships – franchise and validated.
• Excellent writing, interpersonal, communication and negotiation skills.
• Experience of planning, prioritising and organising own work or resources, managing multiple deadlines and working autonomously.
• Experience of establishing and maintaining working relationships with a wide range of people as well as external bodies.
• Excellent attention to detail and the ability to maintain work of high quality.
• Analytical skills and a systematic approach to work.
• Excellent IT Skills, including MS Office.
Desirable Criteria for Applicant
• Willingness to travel to partner organisations both within the UK and internationally 
• Working knowledge of Student Information systems
• Experience of organising and servicing approval / review events and producing reports.
Key Accountabilities
1. To be a point of contact for BIMM Colleges on matters pertaining to quality assurance and provide advice to the College teams regarding implementation of the Institute's approved Higher Education (HE) quality assurance processes.
2. To take responsibility for the development, co-ordination, management of process and implementation of specific areas of the annual quality assurance cycle, as required by the Head of Quality Assurance, as well as the outcomes and impact thereof. The activities covered will include but are not limited to:
• assisting with BIMM's Annual Course Review / Module Review processes.
• assisting with the management of External Examiners systems and processes. 
• producing thematic reports linked to the quality cycle (student satisfaction, external examining, and annual monitoring).
• reviewing and updating student-facing course and module documentation as required, including guidance relating to student involvement in quality.
• maintaining SharePoint sites and internal Quality Assurance databases.
• contributing proactively to areas of the development of quality assurance systems, including the production of guidance notes, forms, templates, and good practice guides, and helping to understand and assess the outcomes and impact of this activity.
• Supporting the Head of Quality Assurance with maintaining and updating the Institute's Quality Handbook
3. Provide secretarial support for BIMM Institute committees as required by the Head of Quality Assurance. This activity will include taking a proactive approach to:
• developing the agenda for meetings in consultation with the Chair.
• collecting papers for the agenda and supervision of the preparation and circulation of papers for meetings.
• advising and guiding the Chair on the terms of reference and constitution of the committee.
• taking minutes and ensuring that follow-up action is taken, including taking such action and disseminating any approved documentation as appropriate.
4. Supporting BIMM's collaborative partnerships, as well as the various approval and review activities for BIMM's provision and collaborative provision, as directed by the Head of Quality Assurance. 
5. Provide support for internal processes designed to meet the requirements of external bodies (including the Office for Students, Ofsted, HEA) and, where necessary, accreditation of programmes by professional bodies, as directed by the Head of Quality Assurance.
6. To assist the Head of Quality Assurance and appropriate College staff with the review and implementation relevant policies, keeping up to date with relevant legislation and best practice across the sector to inform changes to policy and practice as relevant.
7. Any other duties as may be determined by the Head of Quality Assurance to meet the wider accountabilities of the team.
8. Comply with and implement as appropriate, all of BIMM's policies and procedures, with particular reference Safeguarding, Equality and Diversity, and Health and Safety.
We are committed to establishing a culture of inclusivity across BIMM Institute, so that we truly represent the diversity of our students and the creative industries, both in what we teach and how we work.
We encourage applications from black and minority ethic candidates who are underrepresented in our organisation.
All posts are subject to Right to Work and DBS checks.
Website