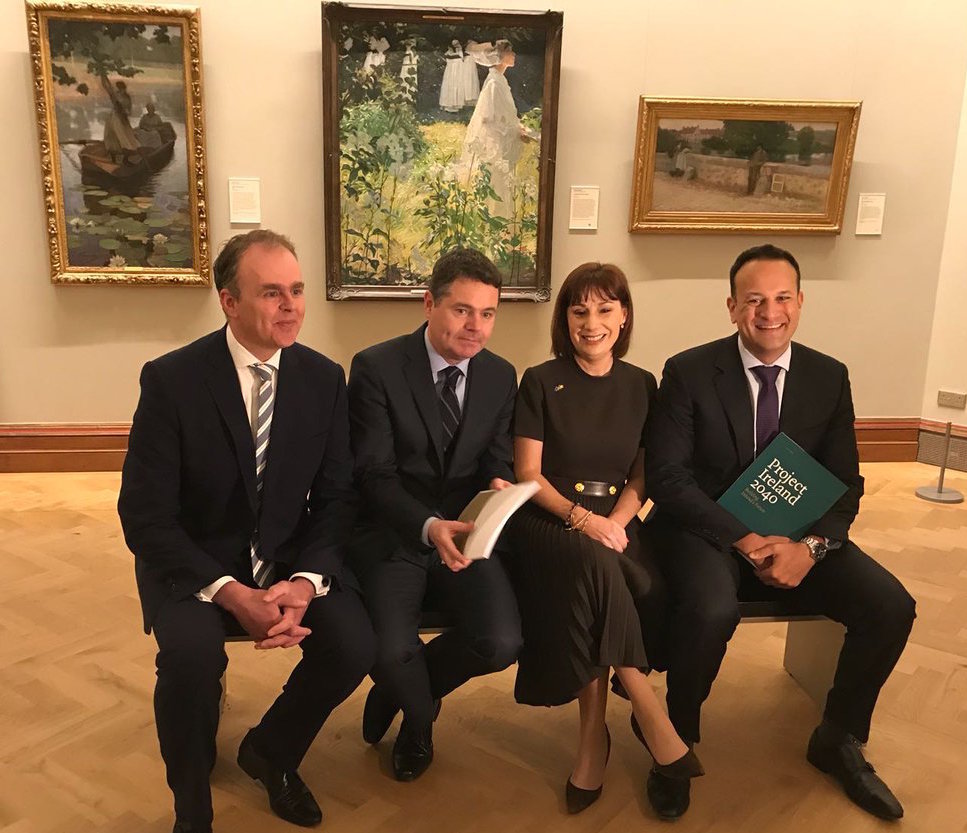 What Does Project Ireland 2040 Mean for Music?
Major refurbishment of NCH, but promised arts funding now going to capital expenditure rather than arts programming.
In February, the Irish Government launched Project Ireland 2040, a €116bn investment plan for national infrastructure to accommodate an additional one million people by 2040. 
While investment in cultural infrastructure was mentioned, the details were not available, but they have now been published in Investing in Our Culture, Language and Heritage 2018 – 2027. The total amount to be spent will be €1.2bn over 10 years.
In terms of music, the most significant news is that there is €78m for a refurbishment of the National Concert Hall. The NCH's plans include a new main auditorium; a rehearsal studio for the RTÉ National Symphony Orchestra; new backstage facilities; and new creative spaces for young composers and musicians. A future phase will see a 500-seat auditorium and a music education centre.
Chief Executive of the National Concert Hall, Simon Taylor commented:
A capital grant on this scale will allow us to redevelop the whole site as a cohesive and coherent centre for music performance, creation and participation, with improvements in facilities to meet and exceed the needs of 21st century artists and audiences. The expansion of the main auditorium and the upgrading of facilities will help us to substantially expand our music programme, improve accessibility, and reach new audiences.
There will also be €40m spent on updating local arts infrastructure such as performance spaces, theatres, museums and art galleries; and €15m for Galway European Capital of Culture 2020.
A significant point, however, is that the doubling of arts funding that Taoiseach Varadkar promised last May is now going into capital expenditure rather than arts programming. In the introduction, he states:
Capital expenditure on culture, language and heritage will increase from €54m in 2018 to €110m in 2022, an increase of 100%. This will go a long way to honouring our commitment to double funding for the arts and culture within seven years.
Varadkar's promise led to 'huge disappointment' when there was no major increase in the Arts Council budget last October, and in a subsequent policy document by Fine Gael, it was stated that an increase in funding would go towards the aims of the Creative Ireland programme as opposed to the Council. The Creative Ireland programme is a well-being strategy with several different strands, one of which is cultural infrastructure. It now appears that most of the promised funding will go into capital expenditure rather than towards artists or arts programming.
Download the Investing in Our Culture, Language and Heritage 2018 – 2027 document here.
Published on 12 April 2018