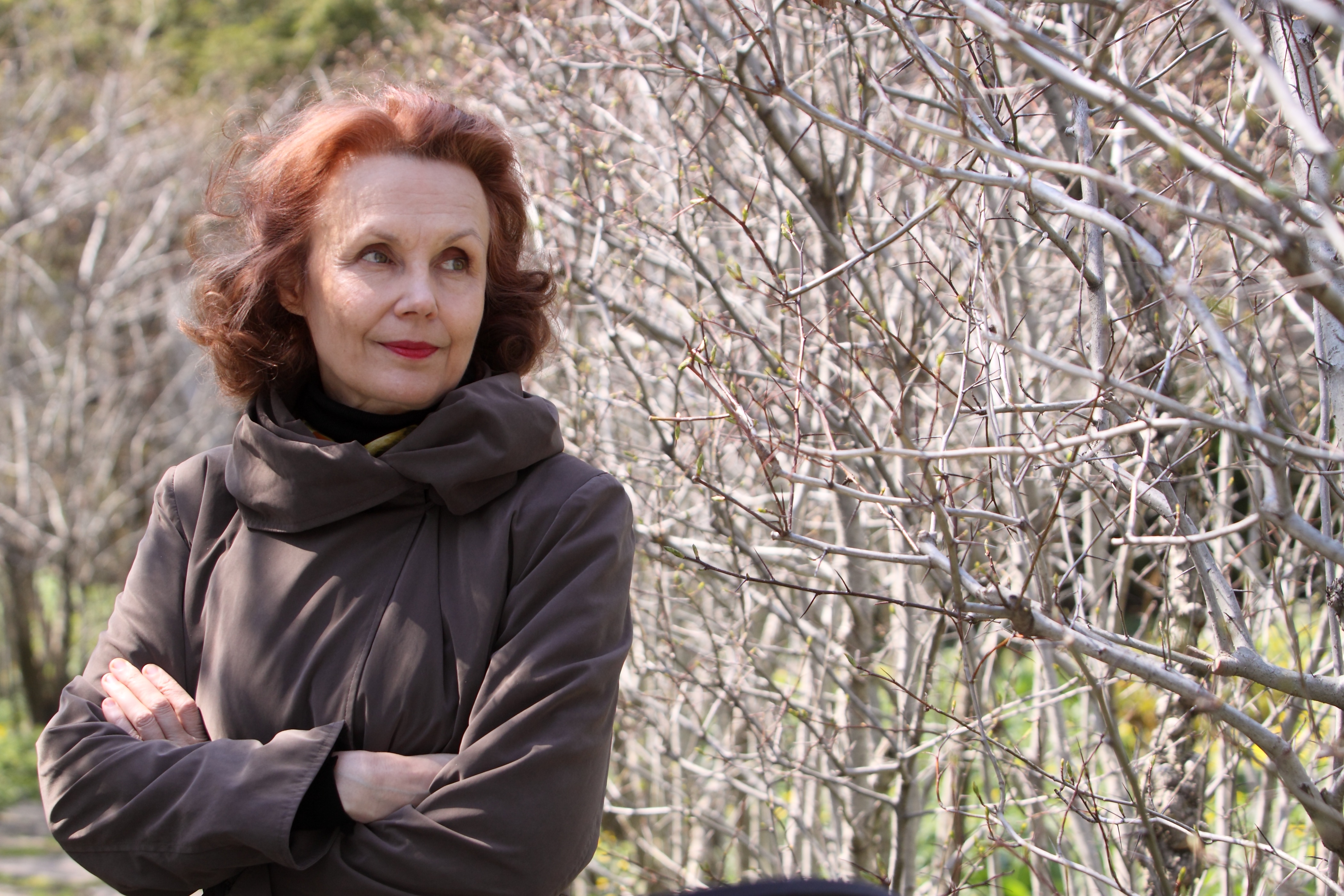 'How to organise, how to build, how to express': An Interview with Kaija Saariaho
Ahead of the performances of her work at New Music Dublin 2019, composer Kaija Saariaho speaks to The Journal of Music about the starting points for her work, writing her renowned concerto, 'Graal théâtre', and creating music with a strong identity.
Later this month, Finnish composer Kaija Saariaho will be one of the featured international composers of this year's New Music Dublin festival. A selection of her chamber and orchestral works will be performed, including Irish premieres.
Saariaho is one of the most wide-ranging composers prominent today, known for her palette of orchestral colours and her blending of live instruments with electronics to create new fluid soundscapes. She has won a number of significant awards, including the Polar Music Prize in 2013, and her commissions include works for the LA Philharmonic, Royal Concertgebouw Orchestra, BBC and more. Her work has been performed in Ireland a number of times, including a performance of her Circle Map with Dublin Sound Lab and the RTÉ National Symphony Orchestra in 2016.
Several instruments
Saariaho began her musical studies at age six playing several instruments – piano, organ and guitar as well as violin – and started composing at around the age of ten. She studied first at the Sibelius Academy before moving to Germany to attend the Hochschule für Musik, and then to Paris (where she still lives) at the Institut de Recherche et Coordination Acoustique/Musique (IRCAM). 
Speaking to The Journal of Music about her musical career, she lists influences as varied as Berio, classical Indian music and Billie Holiday, though she thinks 'the further one gets in one's work, maybe less important are the influences as you are really immersed in your own musical language and you live more and more in your own universe.' 
This musical language contains rich orchestral sonic worlds, spectralist textural works and compositions with electronics. Given this plurality of approaches and sounds, Saariaho avoids categorising her musical language.
I think music is a very complex and profound way of communication and it's not very easy to verbalize the meaning of that for a musician or composers. It's a way to perceive and imagine the world, and try to communicate feelings and thoughts to other people around you.
Saariaho – who has written four operas and a significant number of works for voice and choir – selects her subject matter very carefully to achieve this communication with the listener. Often this is through text, which must be a text that 'invites into my mind some music', but the source of ideas can be 'very diverse':
It can be a certain kind of light, or another experience can be a starting point for a work, but then the working process is always similar. It's composition and then it's all about the musical questions – how to organise, how to build, how to express this.
Reinterpreting the concerto
A number of works by Saariaho will be performed as part of New Music Dublin, including by musicians of the Royal Irish Academy of Music and the Paris Conservatoire (1 March, 2.30pm). Ensemble Intercontemporain will perform her Dolce Tormento (2 March, 9.30pm) in a concert of music for small ensemble and electronics.
The major featured work though is the Irish premiere of her violin concerto, Graal théâtre, which will be performed by the RTÉ Concert Orchestra conducted by Robert Houlihan with soloist Hae-Sun Kang, paired with Louis Andriessen's Vermeer Pictures (1 March, 7.30pm).  
Graal théâtre was written in 1994 for Latvian violinist Gidon Kremer, who performed it with the BBC Symphony Orchestra conducted by Esa-Pekka Salonen. The title is from a book of the same name by Jacques Roubaud, who reinterpreted the stories of the holy grail into contemporary poetic language. Saariaho found a connection because she felt she was reinterpreting the violin concerto in her own language, in which the 'performer is like a main character of a play'.
It has this strange title because I wanted to express something very personal about the violin. I wanted to search for something profound and important musically. 

First of all it was really difficult for me because I love so many violin concertos. I felt there was not so much that I could add to the rich repertoire that the violin has already. But I took the idea of a contrast of different relationships with the orchestra and built a dramatic part where the violin becomes this person – this principal role in the middle of the orchestra.
Saariaho describes the work as being in two parts. In the first, the violin is 'travelling through different musical landscapes', leaving traces in the orchestra. The second is more confrontational, as the violin and orchestra find 'a new way of co-existing where both elements are very active in the musical texture'.
This will be the first time the work has been performed by soloist Hae-Sun Kang, who, like the composer, is based in Paris. 
Always when I write a concerto it is written for a certain person, and somehow they are a kind of portrait of those people. Then when other people take those works, I have seen that the music is flexible enough that everyone's version is quite different. The music has quite a strong identity… but I'm sure she will bring her own character to [it].
New Music Dublin takes place on 28 February–3 March at the National Concert Hall. For the full line-up and tickets, visit www.nch.ie.
Listen to a playlist of artists and composers featured in the festival, including Saariaho, Andriessen, Crash Ensemble, Nadah El Shazley, Ensemble Musikfabrik and more.
Published on 13 February 2019