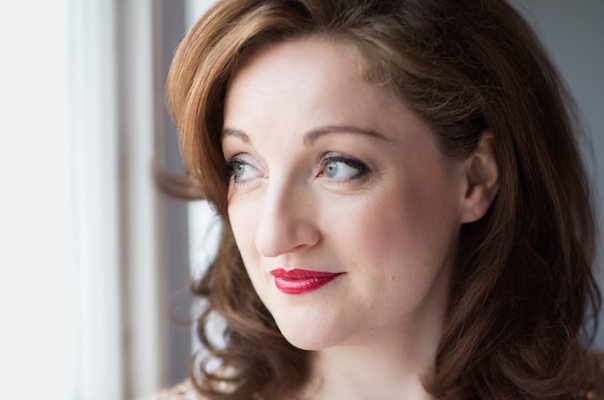 Last Songs and Final Fugues
Music for Galway's Midwinter Festival explored a range of works written at the end of composers' lives. Jake Morgan reviews performances from Finghin Collins, ConTempo Quartet, Ailish Tynan and more.
Music for Galway's Midwinter festival trilogy began with Prodigy in 2017, showcasing the early works of composers, and continued the next year with Beloved, which explored the theme of love. The 2019 festival, Swansong, completes the triad, presenting works written in the final stages of composers' lives. The six-concert festival took place on 18–20 January at the Town Hall Theatre, featuring performances from Artistic Director and pianist Finghin Collins, ConTempo Quartet, Ailish Tynan (soprano), Henk Neven (baritone), Leon McCawley (piano) and Michael Collins (clarinet). 
The opening concert on Friday featured a programme of works in chronological order spanning three centuries. It began with a selection from Bach's The Art of Fugue, performed by ConTempo Quartet, exploring variations through virtuosic counterpoint. Cello and violin were then joined by British pianist Leon McCawley for Fanny Mendelssohn's intriguing Piano Trio in D minor. 
Finghin Collins' performance of Brahms' Four Pieces for Piano began sombre and dissonant, then moved through agitated and playful intermezzi before arriving at a triumphant rhapsody. They were well positioned in the programme, creating a bittersweet backdrop for the work to follow.  
Farewell to the world
Soprano Ailish Tynan joined Collins to perform a piano reduction of Richard Strauss' final work and farewell to the world, Vier Letzte Lieder (Four Last Songs). The valedictory sentiments of the lyrics (poems by Herman Hesse and Joseph von Eichendorff) were echoed in the piano, through the constant modulation between major and minor tonalities, which conjured an understanding of Strauss' acceptance of his mortality.
Oh wide, still peace!
So far into the red evening sky,
How wary we are of wandering –
Could this be Death?
Tynan shaped her notes with beautiful use and control of vibrato. Her mid-range was incredibly resonant, with each note sustained and relished by the theatre space. 
The Saturday evening concert also began with fugue: a selection from Twenty-Four Fugues for Piano written by Austrian-British composer Hans Gál (1890–1987) over two centuries after the Bach. Performed on piano (Leon McCawley) rather than string quartet, Gál's music remained closer to the motivic material and incorporated a skipping rhythm, making it sound less mathematical. 
After the interval, Dutch baritone Henk Neven and Collins performed Fauré's L'Horizon Chimérique and Ravel's Don Quichotte à Dulcinée. Neven has an entertaining stage presence: the last song, Chanson à boire ('Drinking song') was jaunty and playful, with Neven committing to the title by acting tipsy.
Perpetual song
Unfortunately, there was then an announcement to say that a member of ConTempo Quartet was too unwell to perform. Two pieces in the programme were cancelled as a result, but ConTempo were able to join Collins and Tynan for one last piece, Ernest Chausson's Chanson Perpétuelle. This work features a yearning vocal, supported with simple chordal accompaniment, sometimes building in rhythmic momentum and intensity.  
Sunday morning kicked off with an interview with 86-year-old prolific Irish composer John Kinsella, who spoke briefly about his development as a composer and told interviewer Collins that his music is getting more energetic the older he gets. Being a violist himself, and knowing the standard of the string quartet repertoire, he commented on how daunting it was to write in the genre. His work, String Quartet No. 5, performed by ConTempo, who were now back in action, begins with a conversation between the viola and cello. The motivic material is delivered completely exposed, with a slow introduction followed by a vigorous tutti section. The tempo and dynamic fluctuate, and extended string techniques – such as playing col legno – are explored until the music arrives at a climax. As the music winds down, Kinsella makes great use of instrumental dialogue between all performers, and finishes with the viola and cello once more. 
Finally, we heard Brahms' Clarinet Quintet in B-minor, where ConTempo were joined by virtuoso clarinettist Michael Collins. The muted strings made room for the clarinet's texture to resonate, creating a warm and balanced orchestration. This final concert was the highlight of Swansong, an event that was overall enlightening, moving and inspiring.
Published on 31 January 2019
Jake Morgan is a composer and conductor from Galway who specialises in music and audio for film, theatre and video games. He studied contemporary composition and sound design at the Royal Irish Academy of Music and Windmill Lane Studios, and recently completed a Master's degree in Composition for Screen at the University of Edinburgh. Jake took part in the Journal of Music/Galway City Council Music Writer Mentoring Scheme in 2017/18.