Golden Syrup
The barriers between electronica and rock are being dismantled in Irish music, writes Anna Murray. Patrick Kelleher's new album is part of this, and yet at odds with its contemporaries.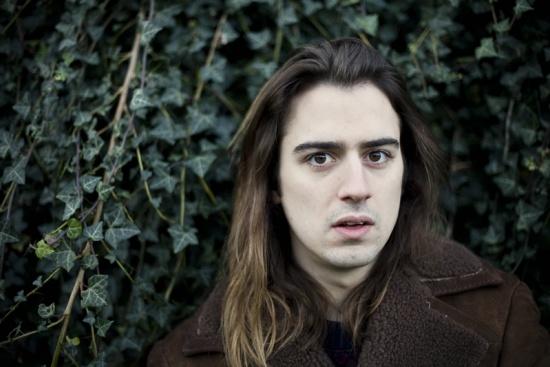 Patrick Kelleher and His Cold Dead Hands: Golden Syrup
Osaka Records [OSA023]
Purchase
The convergence of electronica and rock is no longer a phenomenon but the norm in Irish music. The popularity of the high-energy music of Dublin bands such as Le Galaxie, Sounds of System Breakdown and Nanobot undergoes constant reaffirmation, most recently through the electro-rock heavy line-up of the Hard Working Class Heroes festival. Dublin's music scene today is dominated by all that is glitchy, synth-lead and propulsive. The barriers between rock's live emotiveness and dance's momentum are being dismantled.
But Golden Syrup, while undeniably an electro-dominated album, sits outside the electro-rock standard. While the majority of electronic rock bands are preoccupied with the future, with pushing their technology into places as yet unexplored, Patrick Kelleher has looked consistently backwards for the inspiration for Golden Syrup. His second album, co-produced by Stephen Quinn, is drenched with analogue synths, ambient textures, and a surprisingly complex layered construction on a bedrock of programmed beats unfashionably swamped with reverb. Kelleher's music is infused with a dark, almost Gothic, atmosphere at odds with the high-velocity club glitches of its contemporaries.
This album has a 'haunted' feel, as if the ghosts of technologies past are slowly reaching through its many intangible layers. 'I Don't Remember' makes this literal with sweeps of phantasmal screeching over an otherwise quiet track, voices entering as if picked up accidentally over the ether. For the rest of the album, it is the interplay of the versatile voice over persistent heavy electronics that reinforces this impression. Kelleher's singing spans a wide registral and timbral range throughout the album, moving from speech-like moments in 'Gouge' and 'Miracle Candle' to strong, agile lines in 'Seen Me Blue'. The to-the-fore delicacy of the vocals in 'Broken Up Now' over its simple guitar and percussion backing creates a moment of intimacy. For the most part, though, Kelleher's vocals are highly processed, through tight filtering and 'phone-line' compression effects, as if trapped by this complex alternative world of ghosts and space.
The emotional distancing of electronics and programming that has been so subsumed and tempered by the rock elements of Kelleher's contemporaries has been brought to the other exteme here – as it was in his previous album You Look Cold. Without falling prey to maudlin soul-searching, Golden Syrup describes a purely internal journey, an exploration of a state of mind closed in by its flimsy structures of sound. 'Miracle Candle', the opening track and lead single, is a pacey track whose momentum feels constantly fettered so that even its guitar solo sounds constrained. The layered vocal loops of 'Strawberry Dogs' are like nothing so much as a thought circling the mind. 'Too Many Harsh Words' is a dense construction of repeated ideas and an additive structure building a hopelessly frustrated loop – and yet this is easily the most compelling of the ten tracks.
Published on 11 September 2011
Anna Murray is a composer and writer. Her website is www.annamurraymusic.com.